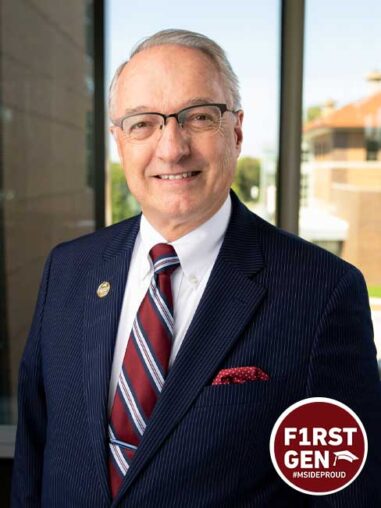 Paul Erbes
VP Institutional Advancement
Institutional Advancement
Lewis Hall (LH) 219
Paul Erbes serves Morningside University as vice president for institutional advancement with responsibilities for overseeing all fundraising efforts, conducting research for future fundraising needs, and leading the advancement unit. He also serves MU as a member of the administrative cabinet.
Erbes came to Morningside in 2023 following a five-year stint as the vice president for development at Wartburg Theological Seminary in Dubuque, Iowa. While there, Erbes led a $28 million campaign, an $8 million building program, and helped grow the endowment from $24 million to $38 million in five years. He previously worked as a major gifts officer at Lutheran Immigration and Refugee Service, chief development officer for Bello Machre, regional manager for Thrivent Financial, and he spent 25 years as a Lutheran pastor in Kansas, Colorado, and Wyoming.
In addition to his professional background, Erbes has been a team leader for Habitat for Humanity and the Fuller Center for Housing on more than 25 international building projects in 16 countries. He has also taught workshops and served as a mentor to newcomers to professional philanthropy, served as president for Habitat for Humanity of Dubuque and Jackson counties, and served as a leader and member of several other boards.
Erbes is a Minnesota native who was named to the Tracy High School Hall of Fame in Tracy, Minn. He loves reading, movies, and sports – particularly Baltimore Orioles baseball – and has completed 15 marathons.