PERFORMANCE DATES: THURSDAY, NOV. 30 & FRIDAY, DEC. 1
JOIN US FOR CHRISTMAS AT MORNINGSIDE
Christmas at Morningside is one of the most beloved on-campus music events of the year. A tradition that began in 1995, the performance attracts spectators from across the Midwest and is a crowning event for our university.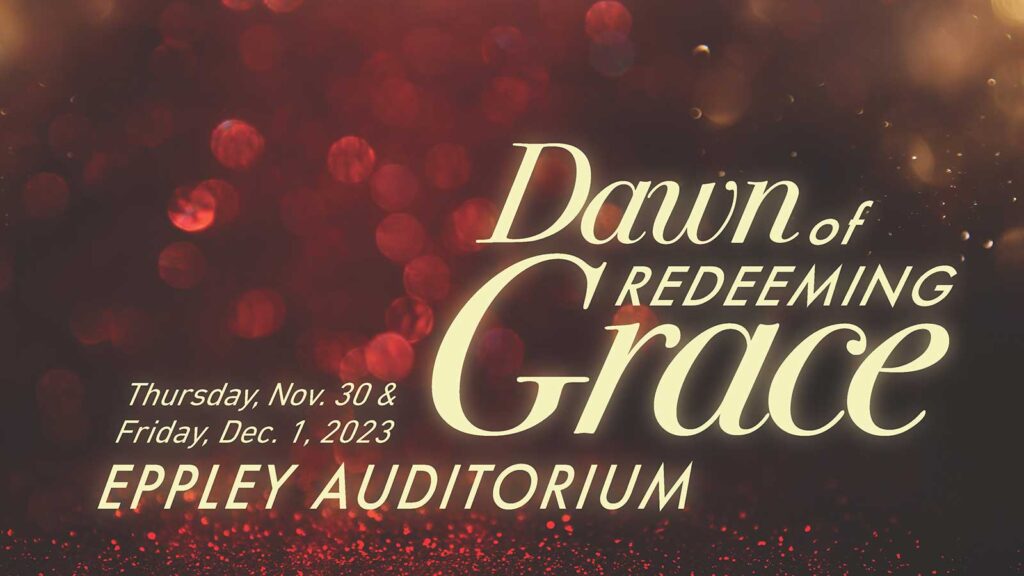 PURCHASE YOUR TICKETS TODAY
New this year, Christmas at Morningside is now a charged event. Gold tickets are for the front, and middle section of Eppley Auditorium, and can be purchased for $20. The silver tickets are the remaining seats and can be purchased for $10. When purchasing tickets, attendees may only select their individual seats using a desktop computer, using a tablet or mobile device will select the best available and your seats may not be together. The center section seats are 3-digit numbers, numbered concurrently. The left section contains odd-numbered 2-digit seats, and the right section contains even-numbered 2-digit seats. Tickets will be scanned at the door on the night of the concert.
Tickets for the general public will be available online beginning at 8 a.m. on Wednesday, Nov. 1.
Limited ADA seating with raisable seat arms, as well as wheelchair-accessible spaces, will be available at both performances. All tickets are first-come, first-serve, so those needing ADA seating are encouraged to reach out to Kristal Grigsby to identify which ADA seats are available and purchase your tickets. Those who are unable to reserve tickets online or have any questions about Christmas at Morningside tickets may contact Kristal Grigsby, administrative assistant for the School of Visual and Performing Arts, at grigsbyk@morningside.edu or 712-274-5210 to reserve tickets on or after November 1 at 8:00 a.m.
Individuals who are part of the President's Society or W.S. Lewis Society will be contacted by the Morningside University Advancement team to secure tickets in a pre-reserved section and do not need to reserve seats through the link.
President's Society and W.S. Lewis Society members who have questions regarding their tickets should contact Beth Schlitter at 712-274-5409.
PROSPECTIVE STUDENTS & FAMILIES
EXPERIENCE THE TRADITION
Prospective students and families are encouraged to attend the Senior Visit Day taking place prior to Christmas at Morningside on Thursday, Nov. 30 or Friday, Dec. 1. Students will have the opportunity to take part in visit day activities, meet with faculty, and explore campus, receive a free Nike backpack, then will be invited to the Christmas at Morningside performance, and have VIP seating. Students who attend Friday's visit day an invitation to a special dinner prior to the performance. As a thank you for attending the concert either night, all students will receive an exclusive Morningside holiday crewneck.
Please note: Students and families attending the Senior Visit Day on Dec. 1 do not need to reserve tickets as seats have already been reserved for visitors. If you have any questions, contact Dr. Ryan Person at personr@morningside.edu or 712-274-534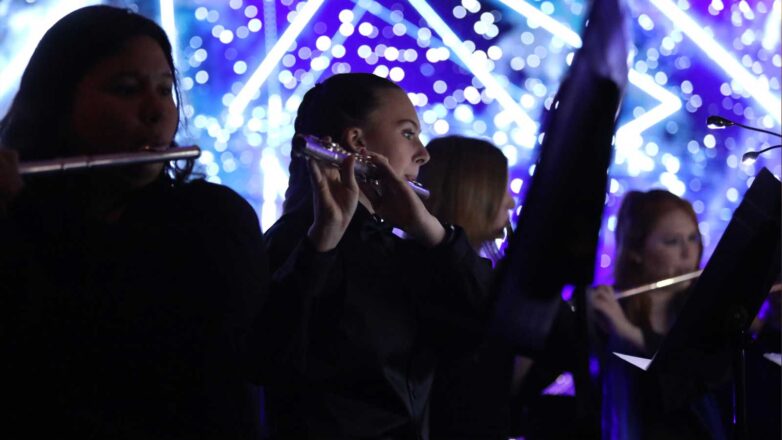 THE ARTS AT MORNINGSIDE
SCHOOL OF VISUAL & PERFORMING ARTS
The Morningside University School of Visual and Performing Arts provides immersive opportunities for Morningside students and the Siouxland community to experience the power of music and the fine arts. All Morningside students, regardless of major, can audition and perform in ensembles and productions.