Camps, Festivals, Workshops
GROW IN THE PERFORMING ARTS
Morningside is home to many different festivals and workshops that offer young, aspiring students to learn from those who study, teach, and perform. Vocal and instrumental festivals allow students the chance to participate in clinics and performances that offer important teachings for mastering the craft.
Morningside works to offer you every chance to grow in the performing arts, so continue to check on the festivals and camps to see if you are able to participate!
CATALYST COLLECTIVE
Every summer for two weeks, Morningside becomes home to some of the most gifted and brightest students in the midwest. High schoolers and Middle schoolers convene on our campus to take classes, learn from professionals, and create what Heath Weber has termed "camaraderie and likemindedness" with their camp people.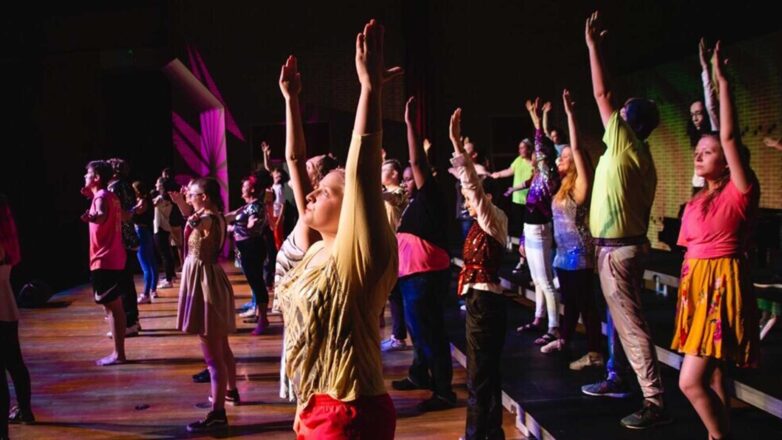 THE ARTS AT MORNINGSIDE
SCHOOL OF VISUAL & PERFORMING ARTS
The Morningside University School of Visual and Performing Arts provides immersive opportunities for Morningside students and the Siouxland community to experience the power of music and the fine arts. All Morningside students, regardless of major, can audition and perform in ensembles and productions.