BASS FIELD
Located behind Roadman Hall and next to the Elizabeth and Irving Jensen Softball Complex, Bass Field is the location for a number of outdoor events. Students use this space for intramural sports, ultimate frisbee, flag football, sledding, and even kite flying. Bass Field is open to all students on a first-come-first-served basis.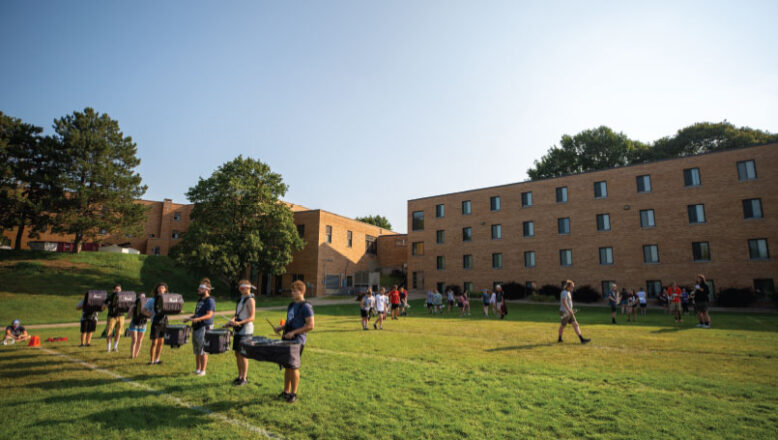 HINDMAN-HOBBS CENTER (HPER)
The Hindman-Hobbs Center, also known as the HPER (pronounced hy-per), was constructed in 1989 and includes facilities for all recreational and intramural activities. It features three activity courts that can be separated, a swimming pool, a golf room, a wrestling room, weight rooms, and an indoor track. It also includes classroom areas, including those for dance, and other offices.
The Hindman-Hobbs Center is also home to the swim and wrestling teams, but is often used as a common workout facility for students, faculty, and staff. Hours are announced and swimming is open to non-swim team members throughout the day.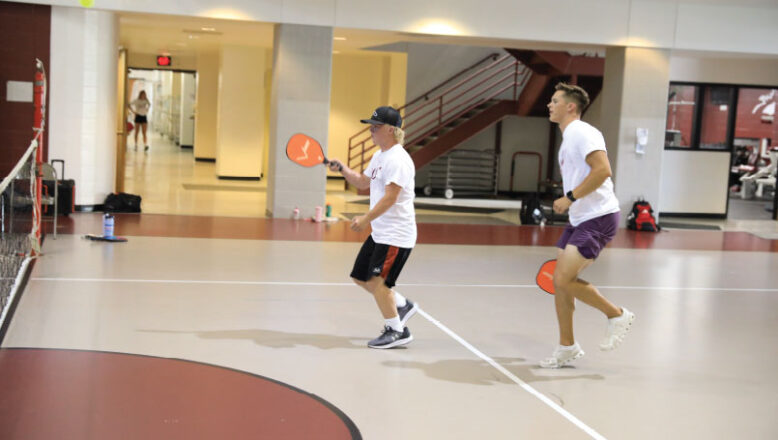 IRVING JENSEN SOFTBALL COMPLEX
Completed in 2006, the Elizabeth and Irving Jensen Softball Complex is located near the center of campus, directly next to Bass Field and the MacCollin Classroom building. This complex features cement dugouts, seating for 400, and a two-story press box. It is home to the Mustang's softball team and is their common area for practice and home games when weather permits.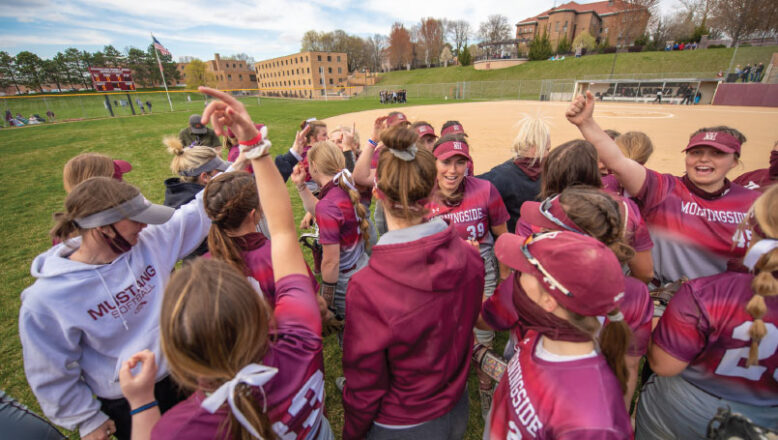 MASON FAMILY TENNIS COMPLEX
The Mason Family Tennis Complex became a part of campus in 2014 when the City of Sioux City transferred ownership of the courts. Though they continue to be open to the public, this complex is the home of the Mustang's tennis teams and is their common area for practice and home matches when weather permits.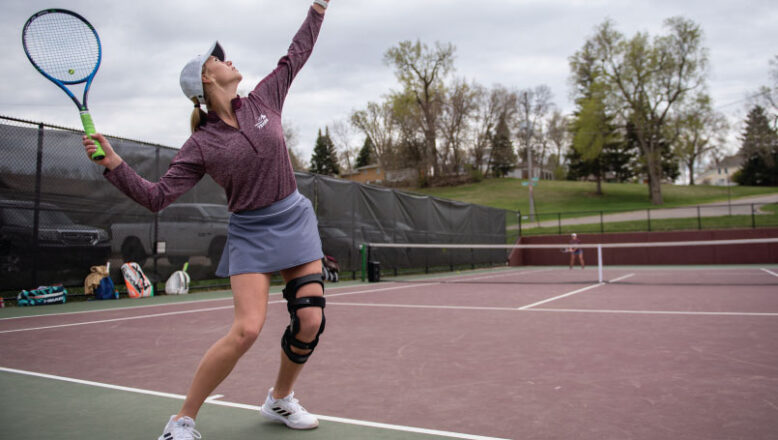 ELWOOD OLSEN STADIUM
Formerly Roberts Stadium, and built in 1940, Elwood Olsen stadium is home to the Mustang Football, soccer, and track and field teams. Larger renovations totaling more than $2.5 million were completed in 2005, including the installation of field turf, a new track, new lighting, and a new parking lot.
This stadium provides parking for Dimmitt Hall as well, and is a common gathering place for students to cheer on their Morningside teams.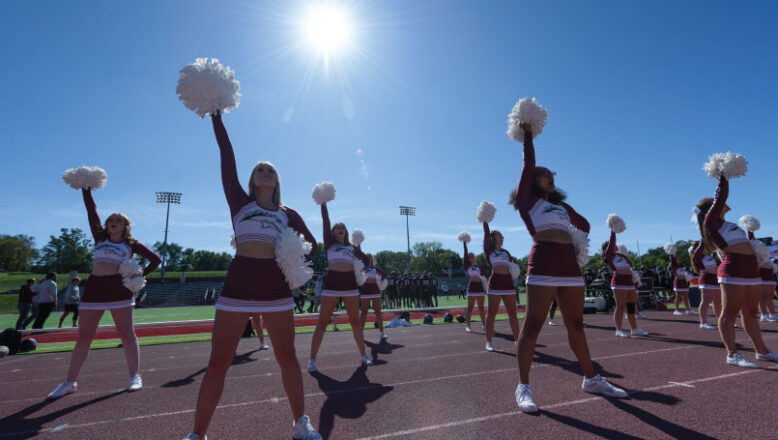 TOM ROSEN FIELD
Tom Rosen Field, a brand new addition to Morningside's athletic facilities in 2018, serves as a practice soccer field. The field is located west of the stadium on S. Paxton St.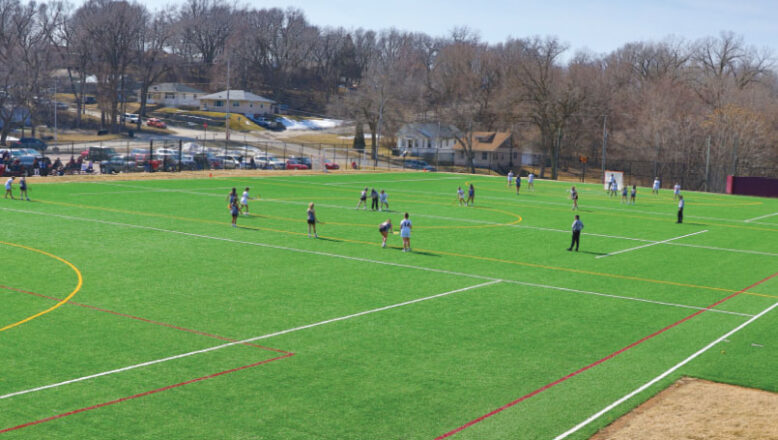 ROSEN VERDOORN SPORTS CENTER
The Rosen Verdoorn Sports Center is home to the athletic training facilities, as well as offices. Housing a staff dedicated to sports medicine, Rosen Verdoorn is on every athlete's radar, especially when it comes to athletic injuries and sports care. Morningside also invested in renovations for a new lobby, concession stand, M-Club Room, and restrooms in 2007.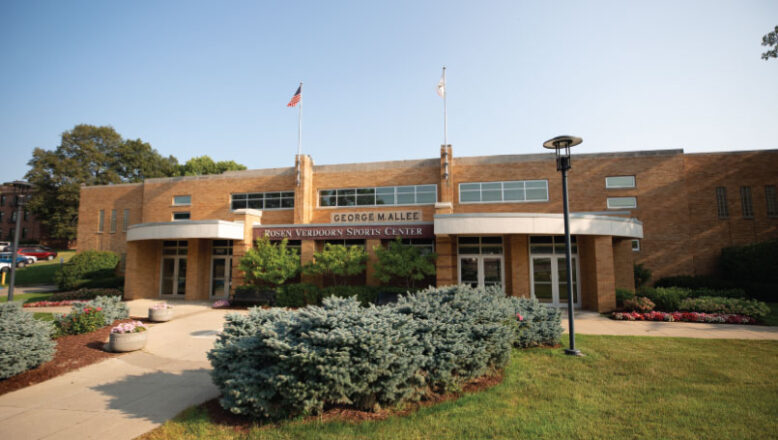 GEORGE M. ALLEE GYMNASIUM
Home to the Mustang's basketball and volleyball teams, George M. Allee Gymnasium hosts practices and home games for all four teams. The gym can seat more than 2,500 spectators.