EXPLORE COSTS
COST OF ATTENDANCE
At Morningside, you'll leave here with more than just a degree. Through internships, service learning, and experiential programs, we give you the opportunity to apply theoretical knowledge to practical scenarios, enhancing your understanding and skill set to prepare you for success.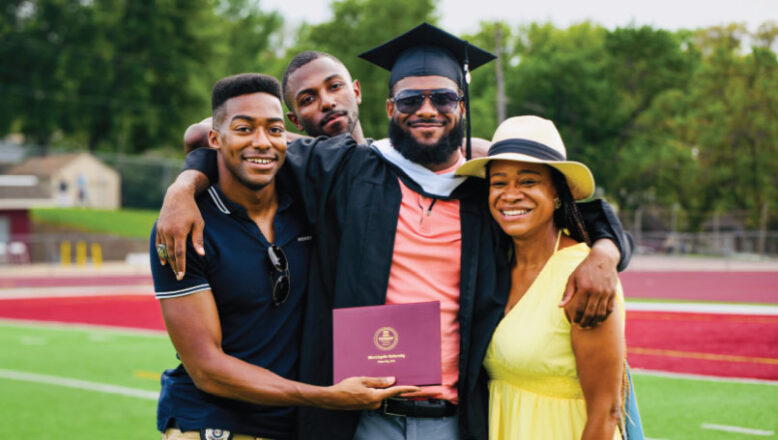 2023-2024 ACADEMIC YEAR UNDERGRADUATE
Tuition (12-18 Credits)*: $36,680 ($18,340/semester)
*Tuition rates vary for students taking credits above or below the 12-18 credit range. Additional fees may apply.
*Department of Defense flat rate tuition calculation equates to $36,680 x 4 years to complete program = $146,720 divided by 124 credit hours to complete the Undergraduate Program = $1,183.23 per hour.
*Award packages may fall outside this average range. This number does not reflect private scholarships, student loans, work-study, or other resources and would be applicable to full-time undergraduate students.
Tuition (1-8 credits): $658
Tuition (9-11 credits): $1,138
Tuition (Summer credit hours): $433
Tuition (Audit credit hours): $180
Tuition (Senior Citizens 60+ credit hours): $80
Tuition (Senior Citizens 60+ 1/2 Regular Rate): $433
2023-2024 ACADEMIC YEAR BACHELOR'S COMPLETION
Tuition: $354/credit hour
Tuition: $433/credit hour
2023-2024 ACADEMIC YEAR GRADUATE
Tuition: $333/credit hour
Tuition: $635/credit hour
Tuition: $635/credit hour
Tuition: $635/credit hour
Tuition: $635/credit hour
Tuition: $765/credit hour