Nominate an alum or former faculty member of the Morningside University Visual and Performing Arts CODA (Culmination of Outstanding and Distinguished Achievement) Award.
CODA Legacy Award recipients are honored at the annual Visual and Performing Arts Alumni Luncheon each year during Homecoming Weekend. Recipients receive an engraved plaque for their invaluable contribution to the visual and performing arts at Morningside University.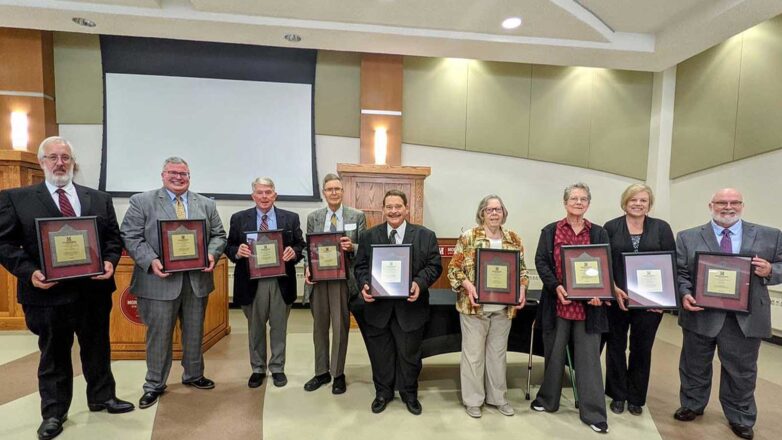 PAST CODA HONOREES
Gloria (Regalla) Corbin '63
Keith Dye '79
Karla (Engbard) Santi '98
Mark Schnaible '82
Eleanor (Everett) Tasker '49
Gene Ambroson
Tom Gerking '90
Terri McGaffin
Paul Niebuhr '87
Lucy (Yoshioka) Buhler '56
Russel Clifford '69
Tyrone Greive '65
Kristine Jepson '84
John Kolbo '78
Gail Royer '56
Gary Slechta '64
John Bowitz
Herb Koerselman '63
Leo Kucinski '36
Betty Skewis-Arnett '84
THE ARTS AT MORNINGSIDE
SCHOOL OF VISUAL & PERFORMING ARTS
The Morningside University School of Visual and Performing Arts provides immersive opportunities for Morningside students and the Siouxland community to experience the power of music and the fine arts. All Morningside students, regardless of major, can audition and perform in ensembles and productions.