THEATRE AT MORNINGSIDE
WORLD OF THEATRE
Our theatre program has been highly regarded in recent years for producing well written, designed, and directed productions. Many of these productions have been student-written and directed, as well as being nominated for awards in acting, lighting, and set design. Students from all majors are welcome to take part! Mainstage productions throughout the year, including a musical or opera, allows our program to constantly be in production. Our dedication to explore all aspects of theatre arts allows Morningside graduates to enjoy a lifetime of theatre participation.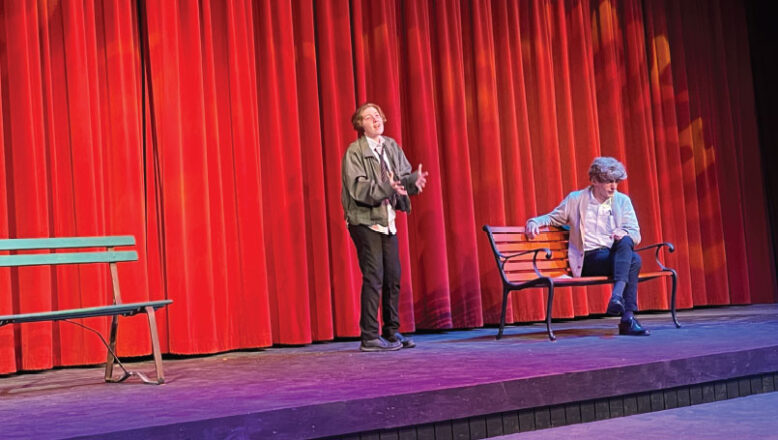 FACILITIES
Morningside offers those interested in theatre options for auditions and performances, as well as facilities designed for stage performances.
Klinger-Neal Theatre offers a 300-seat auditorium perfect for theatre performances, as well as speaker series' and other performing arts. Built in 1964, Klinger-Neal is nestled on the edge of campus across from Charles City College Hall and next to Lewis Hall.
The Buhler Outdoor Performance Center was recently constructed in 2008. It is located on the edge of Morningside's Hilker Campus Mall, a common area that runs through the heart of the campus.
This outdoor performance center becomes home to the annual Betty Ling Tsang Fine Arts Series every summer.
Eppley Auditorium is Morningside's largest auditorium located with the Eugene C. Eppley Fine Arts Building. Originally built in 1966, and renovated in 2013, the auditorium boasts large theatre seats, state-of-the-art sound, lighting, and audio-visual systems, as well as new flooring and wall coverings to produce the best acoustics possible.
Eppley Auditorium is considered the colleges premiere indoor performance and lecture space. Currently, the auditorium seats 1,400 and is often regarded as one of the finest music and arts facilities in the Midwest. Notably, Eppley Auditorium is also home to the majestic Sanford Memorial Organ used for recitals and teaching.
SCHOOL OF VISUAL & PERFORMING ARTS
The Morningside University School of Visual and Performing Arts provides immersive opportunities for Morningside students and the Siouxland community to experience the power of music and the fine arts. All Morningside students, regardless of major, can audition and perform in ensembles and productions.