Every summer for two weeks, Morningside becomes home to some of the most gifted and brightest students in the midwest. High schoolers and Middle schoolers convene on our campus to take classes, learn from professionals, and create what Heath Weber has termed "camaraderie and likemindedness" with their camp people.
Catalyst Collective is a camp where young people come together and support one another, as well as grow into who they are and what they love. It is about pushing each other outside of their comfort zones in order to experience new ideas and cultivate new passions. Campers are offered the chance to stay on our campus as they discover themselves and, at the end of the two weeks, they perform in a Catalyst Collective Show.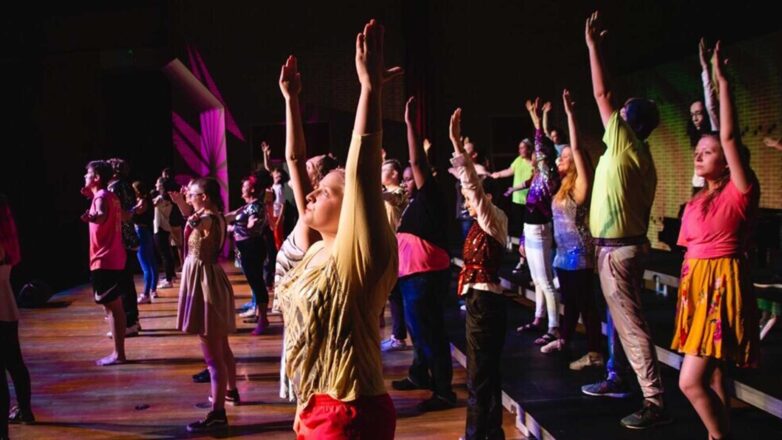 THE ARTS AT MORNINGSIDE
SCHOOL OF VISUAL & PERFORMING ARTS
The Morningside University School of Visual and Performing Arts provides immersive opportunities for Morningside students and the Siouxland community to experience the power of music and the fine arts. All Morningside students, regardless of major, can audition and perform in ensembles and productions.