51ST ANNUAL JAZZ FESTIVAL
MORNINGSIDE JAZZ FESTIVAL
FEBRUARY 6-8, 2024
CELEBRATING ALL THINGS JAZZ
The 2024 Morningside Jazz Festival will be held on February 6-9, 2024. This event is free and open to the public. All performances will be held in Eppley Auditorium on Morningside's campus.
Jazz and jazz education have long been a hallmark of the music program at Morningside and we pride ourselves on being a regional resource for students and directors alike.
If you have any questions, please contact Dr. Erik Mahon, Director of Jazz Studies, at mahone@morningside.edu or (712) 274-5239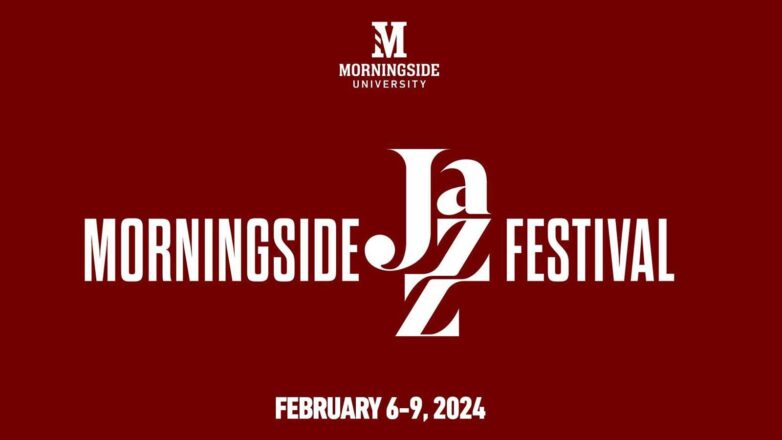 Schedule By Class
View and download the schedule. Each class is scheduled to perform one day.
In addition, the M Avenue Jazz Ensemble will perform a mini-concert each day of the festival at midday and their performance will feature guest musicians from the festival. Check out the complete schedule for more information.
Schedule
1A – Tuesday, February 6, 2024
2A – Thursday, February 8, 2024
3A – Wednesday, February 7, 2024
4A – Friday, February 9, 2024
PAST FESTIVAL RESULTS
View the results of past festivals below.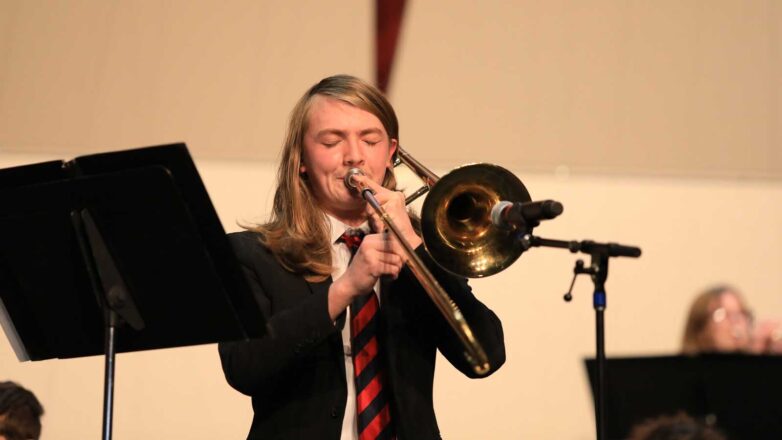 Middle School Jazz Day
The Morningside Jazz Festival is for high school (9 – 12) jazz bands. Morningside offers a Middle School Jazz Day for grades 6-8.
THE ARTS AT MORNINGSIDE
SCHOOL OF VISUAL & PERFORMING ARTS
The Morningside University School of Visual and Performing Arts provides immersive opportunities for Morningside students and the Siouxland community to experience the power of music and the fine arts. All Morningside students, regardless of major, can audition and perform in ensembles and productions.