MORNINGSIDE MIDDLE SCHOOL JAZZ DAY
MARCH 22, 2023
CELEBRATING ALL THINGS JAZZ
Jazz and jazz education have long been strong in Siouxland. Such musical foundations are built through music and band programs in elementary and middle schools throughout our region. Middle School Jazz Day at Morningside offers young and developing jazz musicians the opportunity to perform, listen, and learn in a positive and educational setting. Middle schools and junior high schools (students entering grades 6-8) are welcome to participate. Each group will have the opportunity to perform in front of a live audience, as well as receive a clinic from professional jazz educators and performers.
If you have any questions, please contact Dr. Erik Mahon, Director of Jazz Studies, at mahone@morningside.edu or (712) 274-5239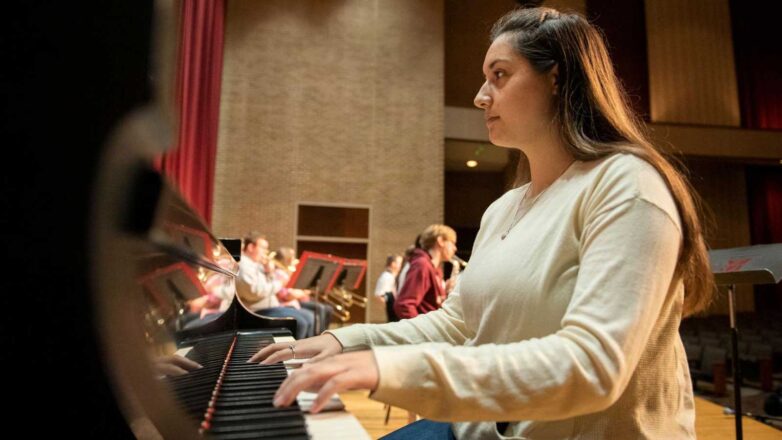 Morningside JAzz Festival
Morningside also offers an annual jazz festival for high school (9 – 12) jazz bands.
THE ARTS AT MORNINGSIDE
SCHOOL OF VISUAL & PERFORMING ARTS
The Morningside University School of Visual and Performing Arts provides immersive opportunities for Morningside students and the Siouxland community to experience the power of music and the fine arts. All Morningside students, regardless of major, can audition and perform in ensembles and productions.