PROGRAM OVERVIEW
An arts administration degree from Morningside University will prepare you to create, facilitate, and manage arts and cultural programs and organizations. Combine your passion for the arts with experience in marketing, business, accounting, and management to create a unique career tailored to your future.
Degrees
Arts Administration (B.S.)
Major
A Great Fit For
Individuals who are expressive, creative, and like interactive work.
People who enjoy working with others and the public at large.
Learners who appreciate connecting with peers and instructors in a thriving arts community.
Innovators who love to try new things.
THE MORNINGSIDE DIFFERENCE
Interships
Students have completed internships and other work assignments with corporate and commercial photographers, publishers, museums, art galleries, art studios, and other businesses throughout the region and beyond.
Travel
You will have the opportunity to travel regionally, nationally, and even internationally for professional conferences, industry field trips, study abroad, or May Term courses. Travel grants and special scholarship eligibility may be available.
Active Learning
Take part in field trips to museums, art galleries, and studios throughout the Midwest. Gain experiences working in the Eppley Art Gallery, Helen Levitt Art Gallery, Longfellow School, and the MacCollin Classroom Building.
FEATURED COURSES
REQUIRED
This course consists of a substantial student-designed project appropriate to arts administration, bringing together the arts area and the administration coursework and learning. Through this project, undertaken in collaboration with a faculty member in the student's arts area, students will demonstrate mastery of the program. It will result not only in some product or process, but also in a formal report detailing and evaluating the project that will be the basis of the writing proficiency in Arts Administration.
REQUIRED
This is an individual practical experience with an approved community sponsor in the arts.
REQUIRED
Students will study business activities related to the product, price, promotion and distribution of goods and services to create, deliver, capture and communicate value to the customer. Students will carry out an individual marketing research project utilizing primary and secondary sources and present an interactive final group industry report.
REQUIRED
Students enrolled in this course will have the opportunity to participate in the study of the economic significance of advertising, the various media employed in advertising, and the components of an advertising campaign. Students will gain insight into the role of advertising in the overall business process and how advertising contributes to sales, revenues, and profits.
EMPHASIS AREAS
An emphasis, enables you to specialize in a specific area within your chosen field of study, providing you with in-depth knowledge and a competitive edge in the job market post-graduation.
MUSIC MANAGEMENT
PHOTOGRAPHY MANAGEMENT
STUDIO ART MANAGEMENT
MEET THE FACULTY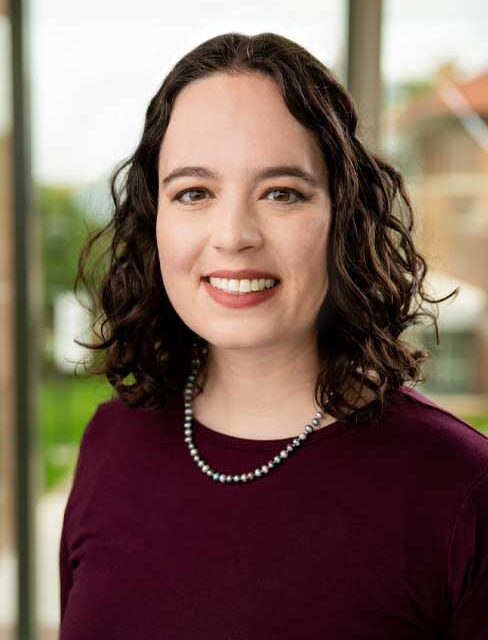 Shelby Prindaville
Associate Professor
I love the genuine community we've built here with talented people who come together to pursue their passions. I also really appreciate the professional development support I've been granted to pursue new research and exhibition opportunities!
Shelby's Profile
RELATED MAJORS & MINORS
Still looking for the right fit? Here are some additional program options that we think might interest you or are often paired with this program. You can also view the programs page to keep exploring your options.
WHY STUDY AT MORNINGSIDE?
13:1
student/faculty ratio so you're assured a quality education focused on you
99%
employed or in graduate school within six months of graduation
65+
majors & pre-professional programs available
Graduates of the Arts Administration program have taken positions with art galleries, museums, nonprofit organizations, theatres, and a variety of other visual and performing arts-related businesses and organizations.
Contact Us
Our admissions team is eager to answer your questions about this program and how to apply.