PROGRAM OVERVIEW
Morningside's location in Sioux City and the tri-state region places us in the heart of one of the most productive agricultural regions in the world makes it the perfect place to share your passion for agriculture with others. This program offers a blend of agricultural sciences, business, and education prepping you to take on roles as an educator and advisor.
Degrees
Agricultural Teaching Education (B.S. )
Major
A Great Fit For
Those wishing to develop a broad understanding of the agriculture industry with access to unique opportunities in Sioux City, the state of Iowa, and beyond.
 Preparing you for a wide range of career opportunities.
Gaining real-world experiences through interaction with business and industry professionals, clubs and organizations, travel opportunities, externships, and more.
Developing leadership skills through co-curricular activities and research opportunities.
Enjoying the opportunities and advantages of being a student at a small private college that allows you to immerse yourself in your education and get involved in unique experiences more quickly.
THE MORNINGSIDE DIFFERENCE
Hands on Learning Environment
You'll have access to our 3,300 square-foot state-of-the-art greenhouse, the Lags Learning Farm, campus garden, and more to give you hands on experience outside the classroom preparing you for success.
Externship Program
Our externship program allows you to participate in a paid, semester-long externship in Sioux City, greater Iowa or beyond and work side-by-side with management and production teams doing real agriculture in the real world.
Career Opportunities
Morningside graduates of the agriculture and food studies program have gone ton to careers at Tyson Foods, Palmer Candy Company, U.S. Department of Agriculture, Farm Credit Administration, and more.
FEATURED COURSES
REQUIRED
Historical development of agricultural education programs. Philosophic premises, program goals, and objectives. Educational and social issues impacting the implementation of agricultural education programs
REQUIRED
Experiential and leadership development program requirements of students in high school agriculture are introduced. Planning, organizing, evaluating and implementing Supervised Agricultural Experience and Career and Technical Student Organizations (FFA) is emphasized.
REQUIRED
A supervised full-day capstone teaching experience in a 6-12 classroom that includes planning and implementing lessons in the student's content major field.
REQUIRED
The study and practice of the teaching methods and materials for design, delivery, and assessment of natural and agricultural sciences at the secondary (5-12) level. This includes agricultural sciences, biology/life sciences, physics/physical science, earth/space science, and chemistry with a focus on scientific inquiry and investigations.
EDUCATION AT MORNINGSIDE
SHARON WALKER SCHOOL OF EDUCATION
Morningside University's Sharon Walker School of Education cultivates highly effective educators who are committed to the belief that every student will learn. You'll have access to seasoned professionals who are well-versed in innovative practices thanks to their K-12 teaching experience, ongoing research, collaboration with local educators and schools, and active participation with professional education organizations.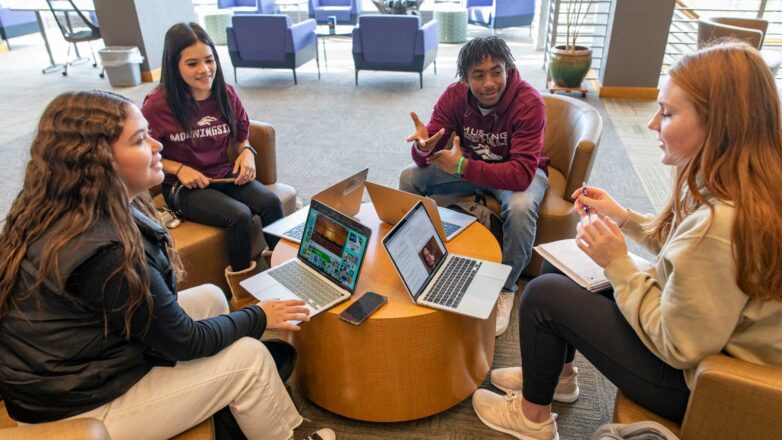 LEARN BY DOING
REGINA ROTH APPLIED AGRICULTURE AND FOOD STUDIES DEPARTMENT
As an Agricultural and Food Studies student, you'll learn how different agricultural production and business systems affect crop yield, farm profitability, soil health, and models of long-term sustainability. You'll also have access to our state-of-the-art facilities giving you hands-on experience for the real world.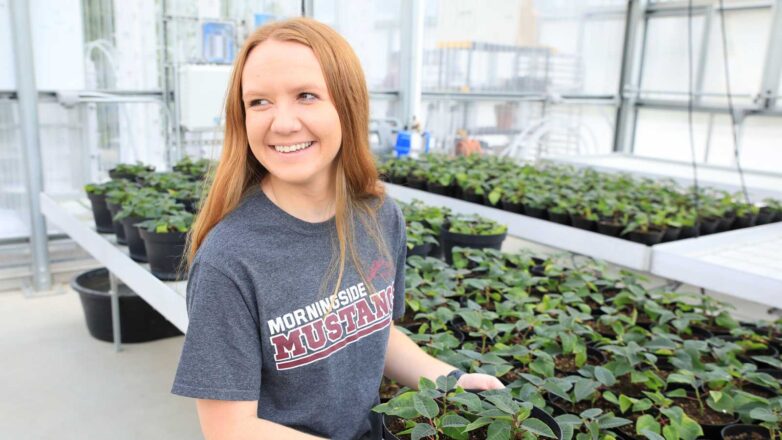 RELATED MAJORS & MINORS
Still looking for the right fit? Here are some additional program options that we think might interest you or are often paired with this program. You can also view the programs page to keep exploring your options.
Education and Special Education
Applied Ag & Food Studies
WHY STUDY AT MORNINGSIDE?
13:1
student/faculty ratio so you're assured a quality education focused on you
99%
employed or in graduate school within six months of graduation
65+
majors & pre-professional programs available
Contact Us
Our admissions team is eager to answer your questions about this program and how to apply.