Public health added at Morningside for Fall 2023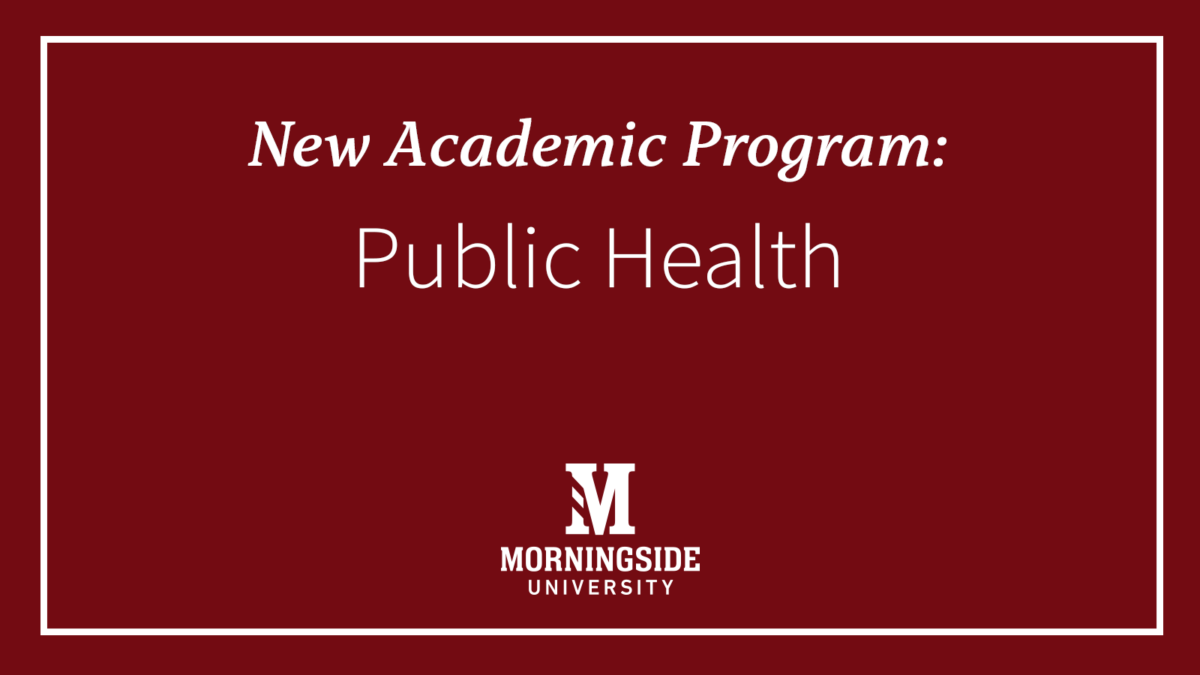 Sioux City, Iowa – Following the announcement of two new degree programs in cybersecurity and supply chain management beginning in fall 2023, Morningside University has also announced the addition of public health to its academic offerings. Like the other two, the program is being added as part of Morningside University President Dr. Albert Mosley's commitment to increasing access and opportunity for Morningside students while also providing the talent that Siouxland leaders in business and industry are seeking.
"All three of these programs are being added in response to needs we know exist in Siouxland," stated Mosley. "Each offers opportunities in high-wage, high-skill, high-demand fields that will provide excellent professional opportunities for our students."
According to the Bureau of Labor Statistics, jobs in the public health field are expected to grow seven times faster than the national average. Common job titles of graduates of this program include health education specialist, emergency response planner, public health advocate, disease prevention specialist, and community health worker.
Public health will also be offered in partnership with Rize Education, which will allow students to complete the majority of their coursework in-person at Morningside with a small subset of courses taught online through Rize. This combination of in-person and online learning will allow students to enjoy all the benefits of a Morningside education while also having access to the partnerships and opportunities available through Rize.
Students interested in any of the Rize programs for Fall 2023 or beyond are encouraged to contact the admissions department at Morningside to get more information, apply, or set up a visit.