Discover Your Place at Morningside
Morningside believes in creating a community where everyone can become involved and offers plenty of options for every individual. Dive into a Diverse Community with Academic Organizations, Campus Media, and Multicultural Clubs!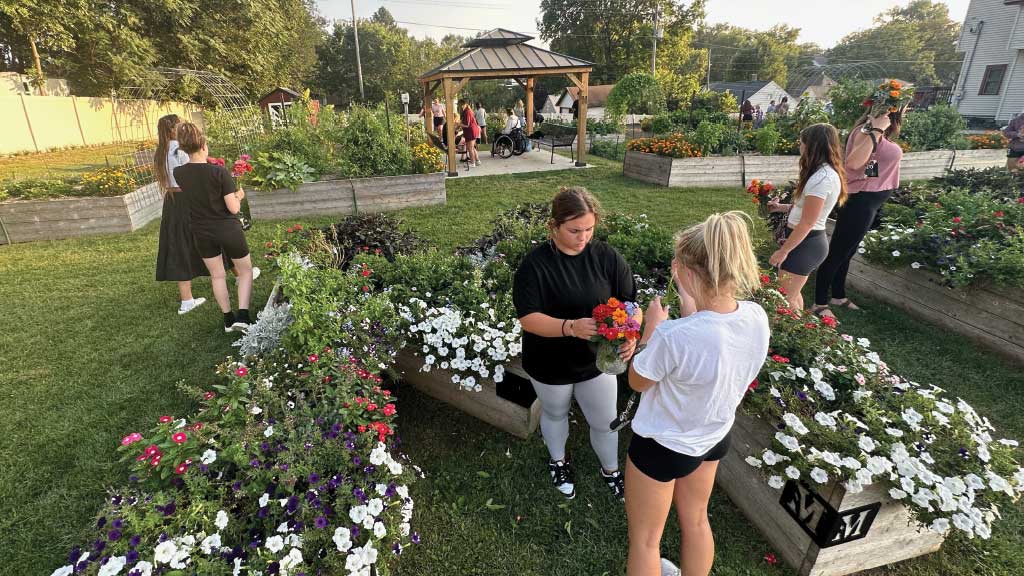 Clubs & Organizations
If you love music, theatre, and even being a part of performances from behind the scenes, be part of our performing arts community. All Morningside students, regardless of major, are welcome to audition and perform in choral and instrumental ensembles and opera and musical theatre productions.
Alpha Gamma Cast of the Alpha Psi Omega Honor Society – National Theater Honor Society
Collegiate National Association for Music Education – performing arts
Harmonium
Phi Mu Alpha Sinfonia Gamma Xi Chapter – men's music fraternity
Are you a nursing major interested in psychology? What about an accounting major interested in art? Join an academic organization! Academic organizations are open to all Morningside students, even if you aren't majoring in that subject. These organizations provide a great opportunity to meet new people and learn new things.
Accounting Club
Aero Club
Ag Club
Collegiate Entrepreneurs Organization
Iowa Student Educators Association
Kiosk
Math Club
Morningside Advertising Agency
Morningside Civic Union
Morningside Investment Club
Morningside Student Nurses Association
Morningside University Pre-Law
Photography Club
Pre-Professional Health Club
Religious Studies Club
Spanish Club
Teachers Inspiring Exceptional Students
Undergraduate Psychological Association
Morningside University offers a vibrant array of social and special interest clubs that cater to the diverse passions and interests of its students.
Alpha Omicron Pi – Theta Chi Chapter – Social Sorority
Campus Media
Chess Club
Cozy Crochet Club
Diversity, Openness, and Togetherness
Dorms & Dragons
Garden Club
Morningside Activities Council
Morningside Sports Officials Association
International Student Association
Morningside Grill Masters
Morningside University Democrats
Morningside University Republicans
Student Government
Sustainable Environment Association
Youth Americans For Freedom
Morningside University Honor Societies unlock opportunities for growth and endless networking possibilities, while giving well-deserved recognition.
Alpha Tau Alpha – National Professional Honorary Agricultural Education Organization
Delta Tau Alpha – Agricultural Honor Society
Gamma Beta Chapter of Sigma Tau Delta – English Honor Society
Kappa Delta Pi – Education Honor Society
Omicron Delta Kappa – National Leadership Honor Society
Phi Alpha Theta – History Honor Society
Psi Chi – Psychology Honor Society
Tri-Beta – Biology Honor Society
The campus ministry at Morningside University welcomes and affirms all persons without regard to race, ethnicity, gender, sexual orientation, gender identity, national origin, age, physical or mental ability, economic condition, or religious affiliation. Our campus ministry is a welcoming community where students can connect, grow, and serve together.
At Morningside University, students can prioritize their fitness, health, and wellness through a variety of clubs and organizations.
Active Minds
Fellowship of Christian Athletes
Sustainable Environment Association
Morningside is preparing the next generation of innovators, world-changers, and leaders that can make a difference here and beyond. Our students have the opportunity to hear from insightful speakers and attend engaging events that aim to help them develop and enhance their leadership potential.