David L. Lageschulte Trust provides $1 million naming gift for Morningside University Farm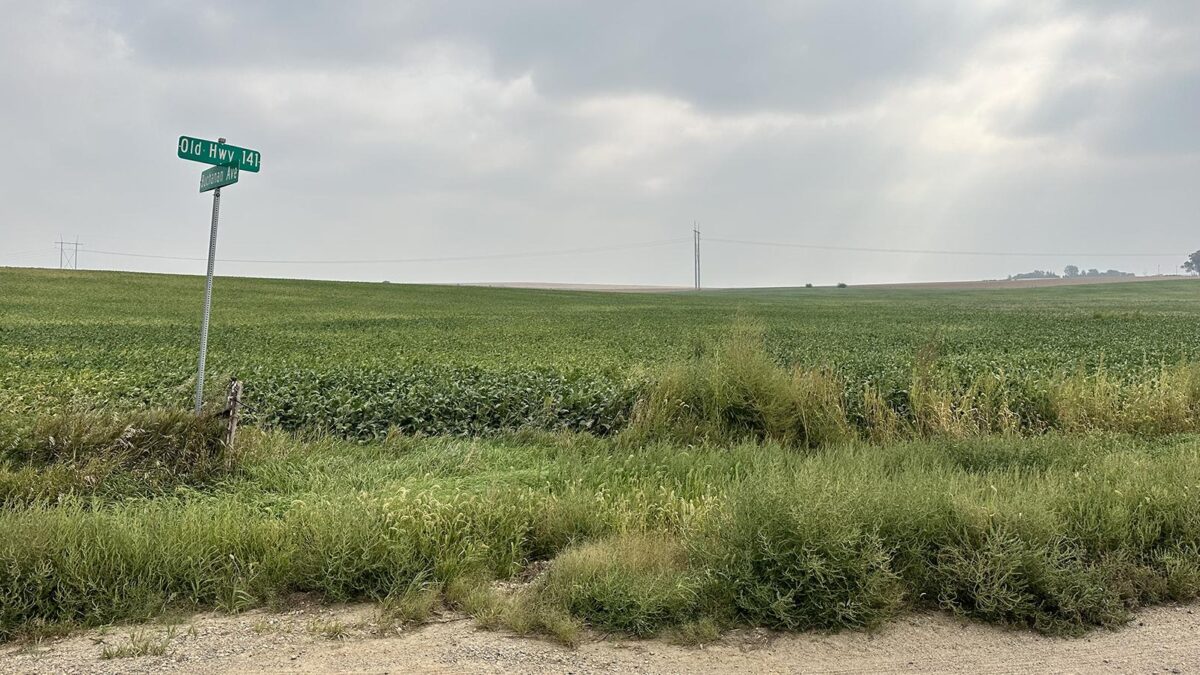 Sioux City, Iowa – Morningside University President Dr. Albert Mosley has announced that the university will name its recently acquired farm the Lags Farm thanks to a $1 million gift from the David L. Lageschulte Trust.
"Dave 'Lags' Lageschulte, a name etched in our history and throughout our campus, stands as a symbol of innovation and altruistic generosity. An accomplished business leader and a magnanimous benefactor, Lags' benevolence poured into Morningside throughout his life. His family and loved ones have upheld this legacy by perpetuating this spirit of generosity through his trust. An astute entrepreneur and visionary businessperson, Lags' remarkable successes have left an enduring imprint that continues to ripple through time. We are grateful that Lags Farm will be part of that ongoing legacy," expressed Mosley.
Lageschulte was a 1973 graduate of Morningside who served as CEO of LTP Management group, a restaurant management entity that served restaurants throughout the United States. He also invested in and managed business projects ranging from health and fitness centers, medical clinics, geothermal, oil and gas, biodiesel, heavy equipment sales and leasing, and real estate investments. Throughout all of his successes he maintained a strong connection to Morningside. He served on the Board of Directors; provided the naming gift for Lags Hall, a residence hall for upperclassmen constructed on campus in 2006; and established the Lags Endowed Scholarship. Following his death in 2014, Lags' estate continued his generosity by providing funds for naming rights to Lags Greenhouse and supporting numerous nonprofits and organizations that Lags had relationships with during his life.
David "Lags" Lageschulte '73
The property now known as Lags Farm was purchased in March 2022 to expand Morningside's agricultural and food studies academic offerings. The land is comprised of two parcels that include 63 acres north of Old Highway 141 and a little more than 13 acres located south of Old Highway 141. The university will use the land for active learning opportunities related to agribusiness management, budgeting, hybrid analysis, and crop scouting. Students are also exploring and proposing other entrepreneurial and research uses alongside faculty.
Students will begin growing cover crops at Lags Farm as early as this fall and will continue to expand facilities and work at the farm over the next few years, and signage identifying the property as Lags Farm will be placed in the coming months.
In celebration of this naming gift, and as an expression of the University's appreciation to its alumni, friends and community members, there will be a "Pancake Ag-stravaganza" held Saturday, September 23, from 10 a.m. to noon. The event is free and open to the public and will include information, tours, and a free pancake breakfast hosted by Morningside University's president, students, faculty and staff in the Regina Roth Applied Agricultural and Food Studies Department.