OUR MISSION
DEDICATED TO LIFE LONG LEARNING
The Morningside University experience cultivates a passion for lifelong learning and a dedication to ethical leadership and civic responsibility.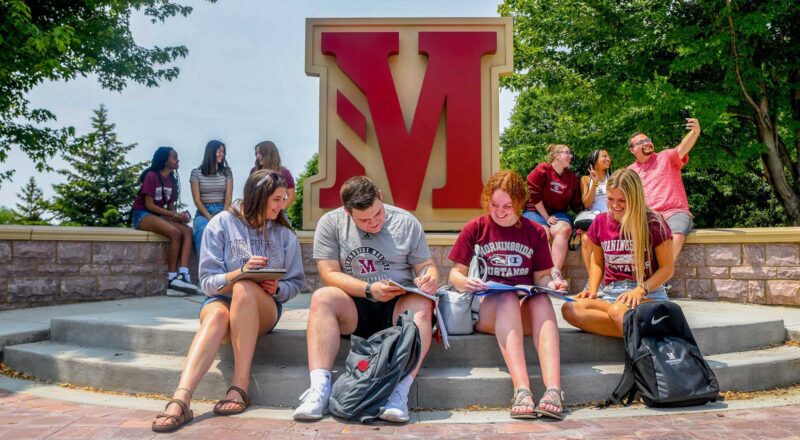 OUR VISION
The University is a student-centered participatory community, offering a liberal arts curriculum combined with a diverse array of practical experiences. The goal is the development of the whole person through an emphasis on critical thinking, effective communication, cultural understanding, practical wisdom, spiritual discernment, and ethical action. The Morningside University graduate is equipped for both personal and professional success.
UNIVERSITY FACTS & FIGURES
Established: 1894
Location: Sioux City, IA
Type: Private, 4 year
Religion affiliation: United Methodist ChurchD
Degrees offered: Bachelor's, Masters, Doctorate
Student-to-faculty ratio: 13:1
Mascot: Monte the Mustang
Color: Maroon and White
Job/grad school placement rate: 99%
Full-time undergraduate: 1,126
Total enrollment: 2,180
Majors with the largest enrollment:
Business Administration: 245
Biology: 127
Elementary Education: 114
We're a member of the North Central Association and fully accredited by the Higher Learning Commission (HLC).
View our current fact book for all facts and figures about Morningside