Morningside University sets new enrollment record for international students, sees growth in nontraditional programs and retention rate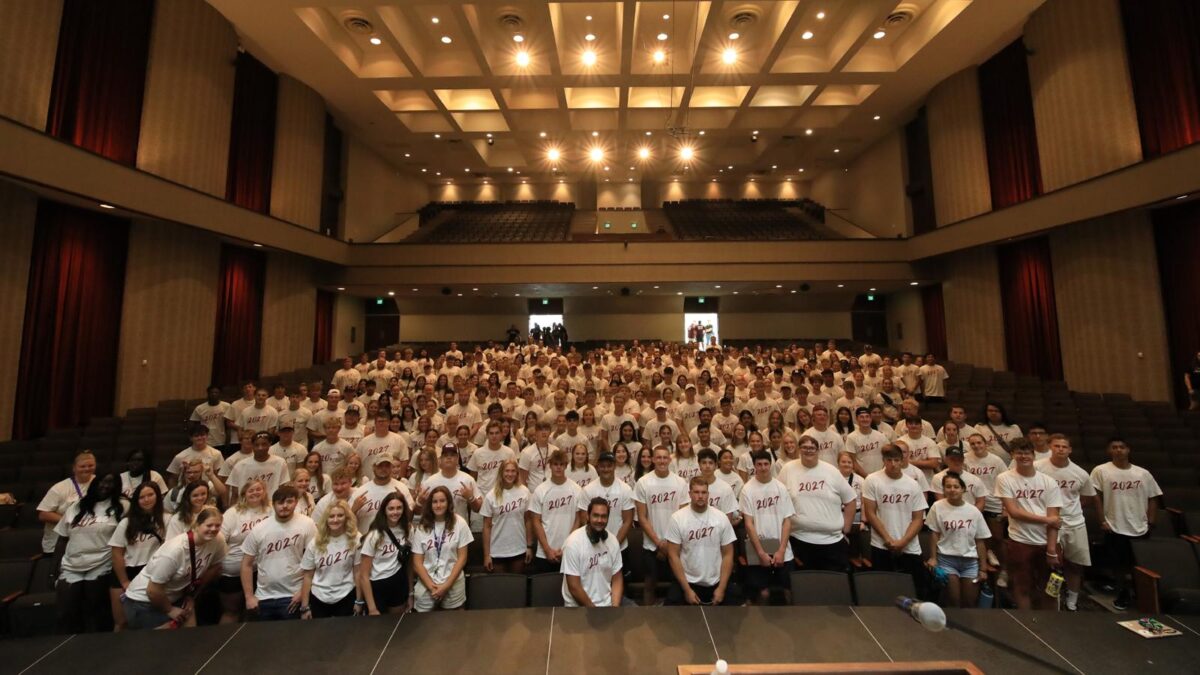 Sioux City, Iowa – With the 2023-2024 academic year now underway, Morningside University has welcomed new and returning students to its campus. Among those students are 110 new and returning international students from 31 countries who represent the largest population of international students Morningside has had at one time in the history of the institution.
"We are delighted to welcome our largest group of international students to Morningside. Their diverse cultures, experiences and perspectives enrich our academic community, fostering a global learning environment that is both inclusive and vibrant," said Terri Curry, vice president for student life and enrollment.
Among the new undergraduate students this year are 14 students who are taking part in the inaugural year of the Morningside University School of Aviation. These students are enrolled in either the professional flight or aviation management programs. The first flights for the professional flight program are expected to take place in September.
Overall enrollment at Morningside was stable for the year, but two areas where Morningside experienced significant growth were in its advanced and nontraditional programs. The RN to BSN program saw a total enrollment increase of 44%, the Doctor of Nursing Practice program realized a 33% increase in part-time students, the bachelor's completion in education program saw a 14% increase in total enrollment, and the graduate education initial licensure teacher intern program saw a 119% increase in full-time enrollment. Each of these programs have been designed for advanced and nontraditional students who hope to advance in their current profession or change careers, and also represent fields where demand for professionals is high.
"We owe a profound debt of gratitude to our faculty and staff, who are tireless in welcoming and acclimating our new students to Morningside. Amidst a period when many educational institutions are grappling with significant enrollment decreases, Morningside has managed to maintain steady enrollment. The modest yet promising growth in certain areas is testament to our concerted efforts to broaden access and opportunity for all learners, including nontraditional and advanced students. Our commitment to strengthening such programs remains unwavering as we strive to be a valuable regional resource for businesses, organizations, and families across Siouxland and beyond," stated Dr. Albert Mosley, president of Morningside University.
In addition to growing enrollment, Morningside also saw a five percent improvement in its year one to year two retention rate. Mosley had made retention efforts at Morningside a major focus of his first year in office, including intensive efforts for retaining first-year First Gen students. With leadership from Vice President for Student Life and Enrollment Terri Curry and Chief of Staff and Vice President for University Engagement Dr. Erin Edlund, a Retention Task Force and First Gen sub-committee put substantial time and energy into testing and evaluating new and revised retention initiatives to support the efforts during the 2022-2023 academic year. As a result of the strong results that group yielded, a formal Strategic Enrollment Management Committee has been established to continue to bring focus to enrollment, retention, and student success efforts.
"We are thrilled at the improved retention rate not only for the institution, but more so for the students who persist beyond their freshman year. The significant implications of progressing towards and securing a bachelor's degree cannot be overemphasized. Despite ongoing debates concerning the worth of a college degree, the reality persists that education is one of the most reliable avenues towards prosperity. Our faculty and staff remain committed to doing everything possible to support our students as they persist toward graduation," Mosley shared.