Morningside University's Nylen School of Nursing Receives $2.3 million HRSA Grant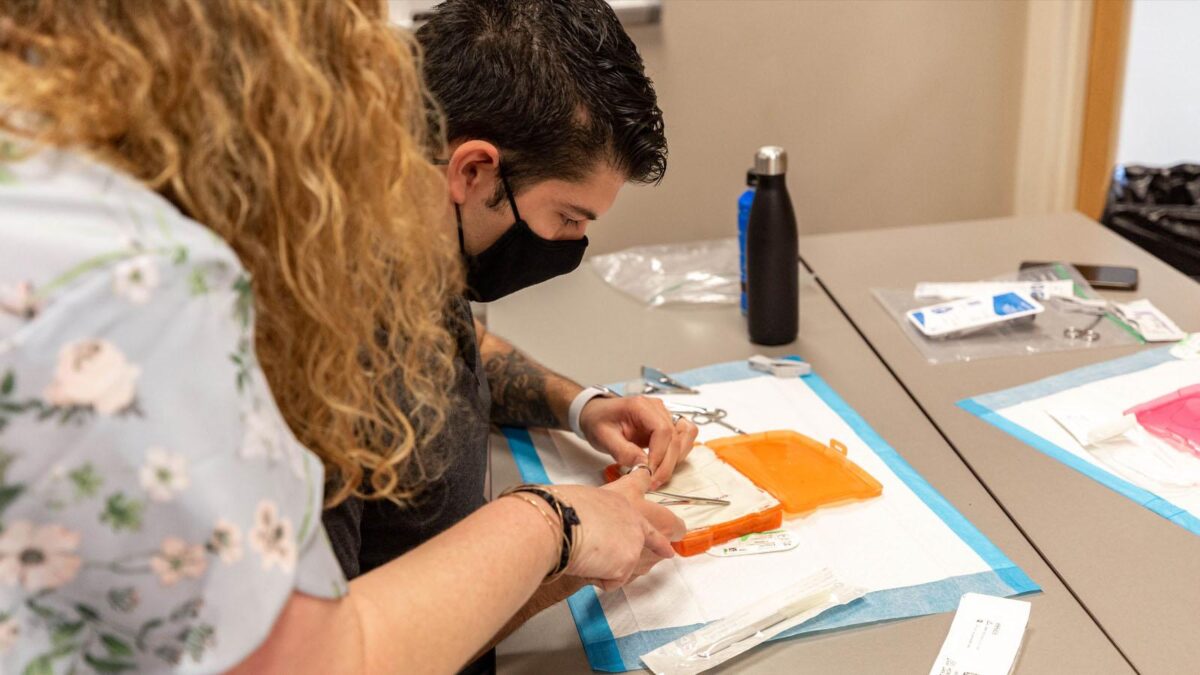 SIOUX CITY, Iowa – The Health Resources & Services Administration (HRSA) awarded Morningside University's Nylen School of Nursing with the Advanced Nursing Education Workforce (ANEW) Grant.
The Nylen School of Nursing receives the ANEW Grant to support increasing the number of primary care nurse practitioners trained and prepared to provide primary care services, mental health and substance use disorder care, and/or maternal health care. The grant totals $2.3 million split over four years.
"The ANEW Grant gives us an opportunity to prepare the next generation of nurses who will go on to support communities locally and beyond," said Jackie Barber, dean of the Nylen School of Nursing. "We are excited to use the funding provided to give nursing students opportunities to obtain additional skills caring for rural populations. It will also expand partnerships with rural healthcare facilities and establish a pipeline for future employment of our graduates."
The grant supports the training and graduation of advanced practice registered nursing (APRN) students/trainees in these disciplines. The Nylen School of Nursing will use the grant to provide tuition and other eligible support to trainees, build academic-clinical partnerships to facilitate clinical training in rural areas, and continue to develop and sustain clinical faculty and preceptors as needed.
"Receiving this grant from one of our nation's foremost government-related health agencies is representative of Morningside University's continued journey towards excellence. It is also proof-positive of our ongoing commitment to being a responsive regional resource in Siouxland and beyond," said President Dr. Albert Mosley.
The Nylen School of Nursing at Morningside University provides undergraduate and graduate-level coursework accredited by the Commission on Collegiate Nursing Education and approved by the Iowa Board of Nursing. Morningside's nursing degree programs include the online RN to BSN, undergraduate nursing major, online Master of Science in Nursing, and online Doctor of Nursing Practice along with online post-bachelor's and post-master's certificate programs.