2022 Iowa Teacher of the Year to visit Morningside for Speaking Event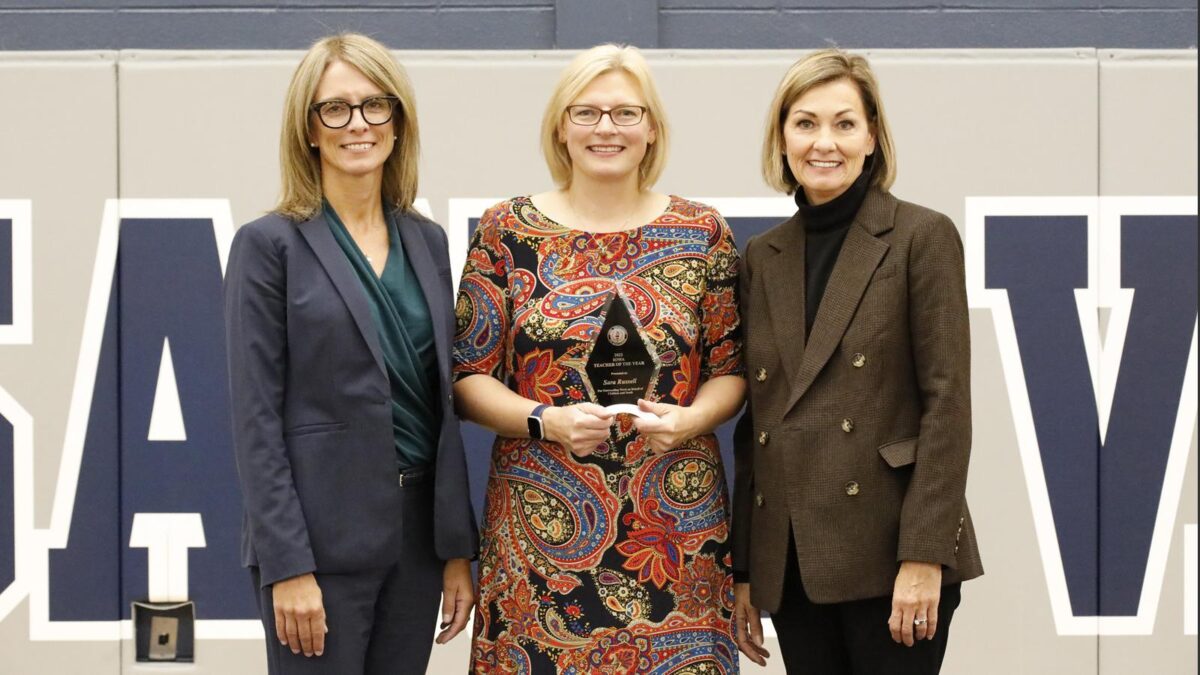 Sioux City, Iowa – The Sharon Walker School of Education welcomes the Iowa Teacher of the Year, Sara Russell, for a speaking event on Russell's platform, "Courageous, Compassionate, and Collaborative Teaching" on Tuesday, February 7 at 7 p.m.
The presentation is open to the public and will include a question-and-answer session after the presentation, taking place in the Yockey Center from 7-8 p.m. All educators in the greater Siouxland Community are invited to attend.
The evening also includes a private reception, a dialogue with Morningside University student teachers, and a dinner with Sharon Walker School of Education Faculty.
Sara Russell is the 2022 Iowa Teacher of the Year. Russell started her teaching career at Benton Community High School in Van Horne, Iowa where she taught special education and psychology for three years. After a move to the Quad Cities in 2005, Russell continued her teaching career at Pleasant Valley High School in Bettendorf, Iowa, where she still teaches today.
Throughout her time at Pleasant Valley High School, Russell has taught a variety of social studies courses ranging from history to economics to Advanced Placement (AP) classes. Russell prides herself on the importance of student-centered learning and collaboration, critical thinking, and the power of productive struggle. She is passionate about the inclusion and acceptance of all students. In addition to teaching, Russell has served as a mentor to new teachers, helped to plan and implement professional development as a member of the Teacher Leadership System (TLS), and advised student groups focused on equity and inclusion and civic engagement.
Her platform for this year is that education needs to be courageous, compassionate, and collaborative for both teachers and students.