First Gen Stories: Issa Aman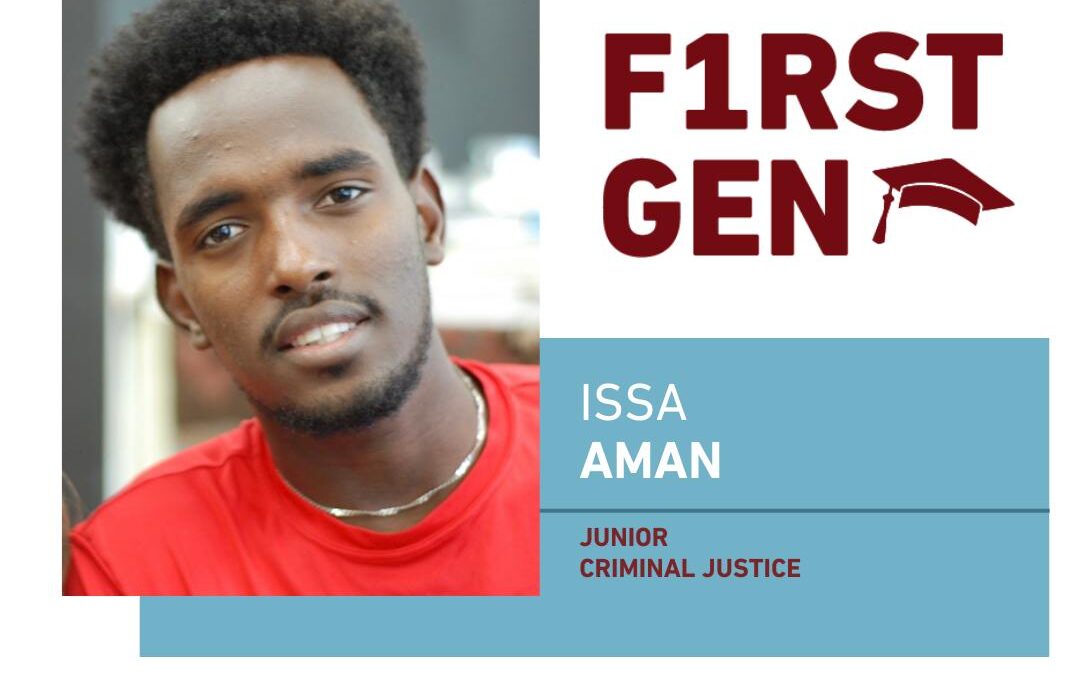 Issa Aman is a junior criminal justice major who is minoring in religious studies and political science. He was born and raised in Ethiopia before moving to the United States in 2016. Issa's life experiences have inspired him to set goals that will allow him to help others who are like he once was – new to the country and unfamiliar with the culture and resources available. Issa currently volunteers at the Mary Treglia Community House where he helps immigrant families get connected with basic needs, and he is striving to grow as much as he can personally while learning about the legal system so he is in the best position possible to assist others.
For Issa, Morningside has become a second home. He shares, "I feel a strong sense of belonging here. I am grateful for the warmth and comfort being here brings me. Morningside brings me a lot of joy, especially being part of the men's soccer team. Our team comes from a variety of diverse cultures and backgrounds, but we respect one another like family."
As he continues his education at Morningside, Issa hopes to continue to be a role model for his friends back home. His plan is to prepare for law school while concurrently finding work within the criminal justice system so he is both learning and gaining experiences that will allow him to assist others. Issa hopes to build his career and life in Sioux City so he can give back to the community that has given to him.