First Gen Stories: Hannah Harris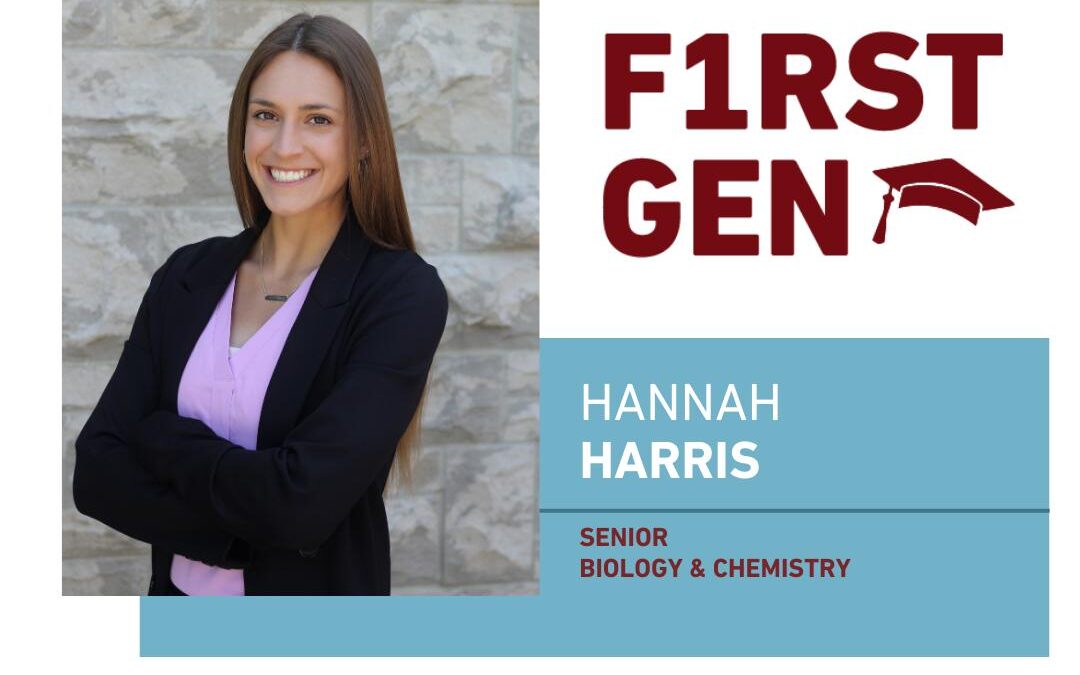 Hannah Harris is a senior biology and chemistry double major with a minor in psychology who hails from Homer, Neb. Hannah grew up with two loving and supportive parents and two younger siblings who she acknowledges have helped her become the best version of herself. The confidence and support she received at home were one of the reasons Hannah developed a clear vision for her future early on, realizing at a young age that it was her dream to become a doctor. Wanting to support her dream, Hannah's parents did everything they could to give her opportunities and they arranged for her to go on many, many college visits as Hannah worked to find the right college for her. In fact, Hannah visited Morningside three times both because she wanted to be sure, but also because she loved what she found when she visited.
"I saw students calling each other by name and talking so positively about the relationships they had built with professors and staff on campus, and I loved that Morningside was relatively close to home. Personal connections are incredibly important to me and I have loved building connections on campus and throughout the Siouxland community thanks to my Morningside education."
During her four years, Hannah did everything she could to take advantage of the opportunities available to her. She was a student-athlete who played basketball, is part of the Connie Wimer Women's Leadership group, is president of the Sustainable Environment Association and Tri-Beta Biological Honor Society, is a leader and mentor in ODK, and was even named Homecoming queen. She also benefited from the academic rigor of her coursework, scoring very well on the MCATs and getting accepted to multiple medical schools. While Hannah hasn't officially decided which medical school she will be attending just yet, what she does know is that Morningside has left her well prepared for the next chapter.
"I am so grateful for the opportunity to go to college, and especially my time at Morningside. Going to a four-year college has opened so many doors and possibilities in my life and I wholeheartedly believe in the power of education. I have gained so many valuable real-world experiences and had meaningful leadership roles that I know will benefit me both in medical school and my future career."