First Gen Stories: Claire Cozad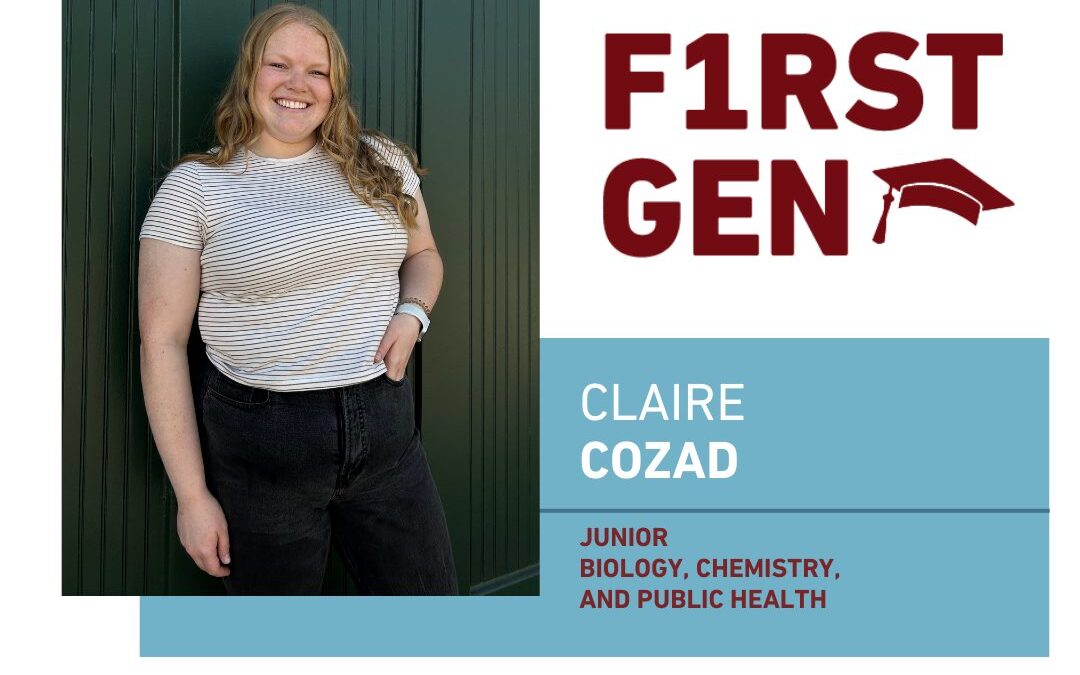 Claire Cozad is a third-year student at Morningside majoring in biology, chemistry, and public health. She is the daughter of Bruce and Lisa Cozad and grew up in Watertown, SD. Claire has always loved school and was very involved in high school, so she wanted to find a college where she could engage all of her interests while preparing for a possible future career as a doctor.
She shares, "For most of my life I have been interested in being a doctor. Medicine and the human body fascinate me. When looking at colleges I wanted a smaller campus with a solid academic reputation. I toured many campuses, and Morningside was the most welcoming and felt like the right place to spend my four years as an undergraduate student."
Claire has continued to be an involved student beyond the classroom during her time at Morningside, taking part in a number of clubs and organizations. She found that getting involved has allowed her to meet a wide variety of people from many backgrounds and majors that helped Morningside quickly feel like home. She also shares that her coursework at Morningside has helped prepare her for whatever step she decides to take next and has proven to her just how much she is capable of doing.