First Gen Stories: Christopher Brandt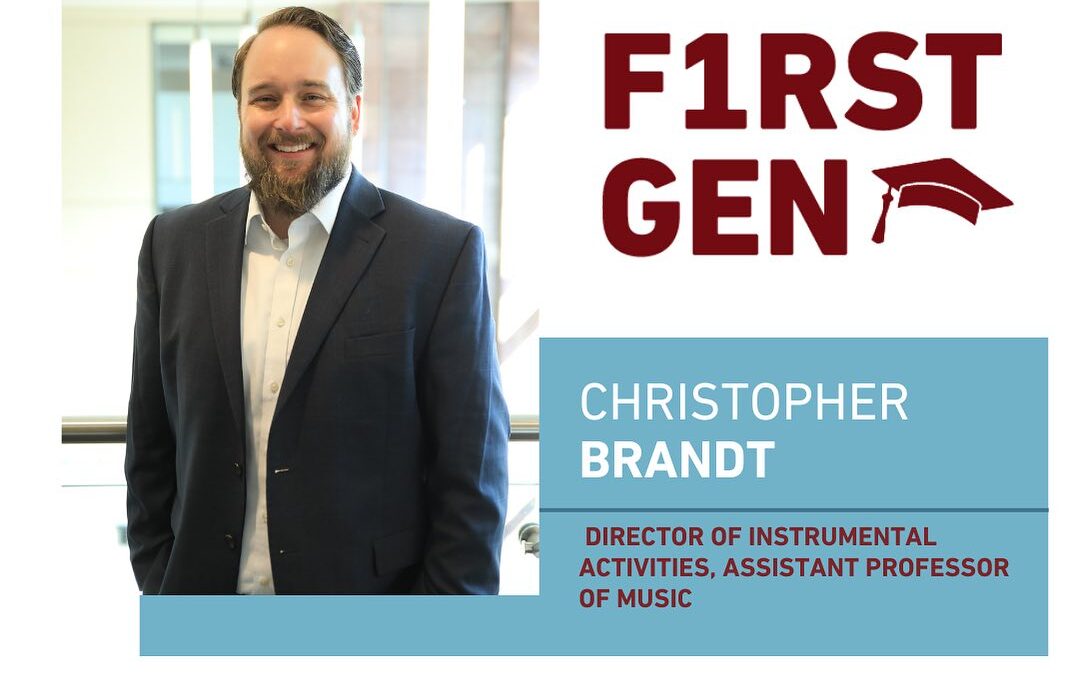 Dr. Christopher Brandt is a visiting assistant professor and director of instrumental activities and athletic bands in the School of Visual and Performing Arts. Brandt comes to Morningside from Graceland University where he served as the director of bands and assistant professor of music from 2019 to 2023. Prior to his graduate work he taught public schools for eight years teaching in Minnesota and South Dakota.
Prior to teaching, he served in the 451st Army Band as a saxophonist and associate conductor with conducting appearances throughout the United States. Brandt holds a bachelor's degree in Music Education, Music Performance (saxophone) and a minor in Leadership from the University of Jamestown, a master's degree from Sam Houston State University, and a Doctor of Musical Arts in Wind Band Conducting from the University of Nebraska-Lincoln.
He is a proud First Gen student who was motivated to attend college because of his dream of becoming an educator and he wants to assure other First Gen students that there is absolutely a place for them, sharing "You belong!"