First Gen Stories: Bailey Steward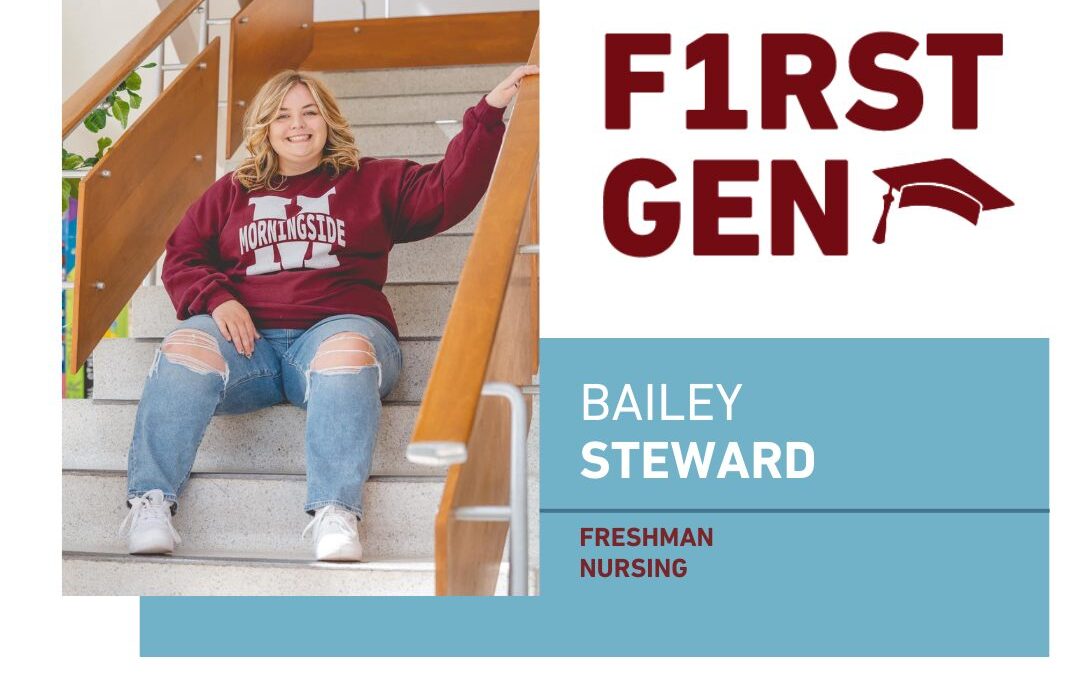 Bailey Steward is a freshman nursing major from Dakota Dunes, S.D. She is an alumna of North High School who is also a member of the golf team and participates in the Pre-Professional Health Club and Morningside Student Nurses Association. Deciding where she wanted to attend college was a decision that Bailey gave a lot of thought to as she wanted to make sure it would prepare her for her future career, be affordable, and keep her close to her family.
Initially, Bailey considered going to a two-year college with plans to transfer to a four-year later on. When she visited Morningside, though, she talked with coaches and faculty and realized that not only could she fast-track her Bachelor of Nursing Science degree by starting at Morningside right away, but she would also be able to continue to play golf – something she loved doing but didn't think was an option for her at the college level.
"I was having the hardest time picking the path I wanted to take, but talking to the advisors in the nursing program I realized that choosing Morningside would best prepare me for my nursing degree and give me a head start on finishing it. It was an added bonus that Morningside would also give me the opportunity to play the sport I love, and talking with financial aid allowed me to see that the cost would ultimately be pretty similar to a public university. I am thriving by being in the small community that Morningside offers because it has allowed me to quickly connect with people and get involved on campus."
Bailey is looking forward to finishing her college education and becoming an advocate for children facing illnesses and disease.