Animal Ambassador: Bette Watters the Golden Retriever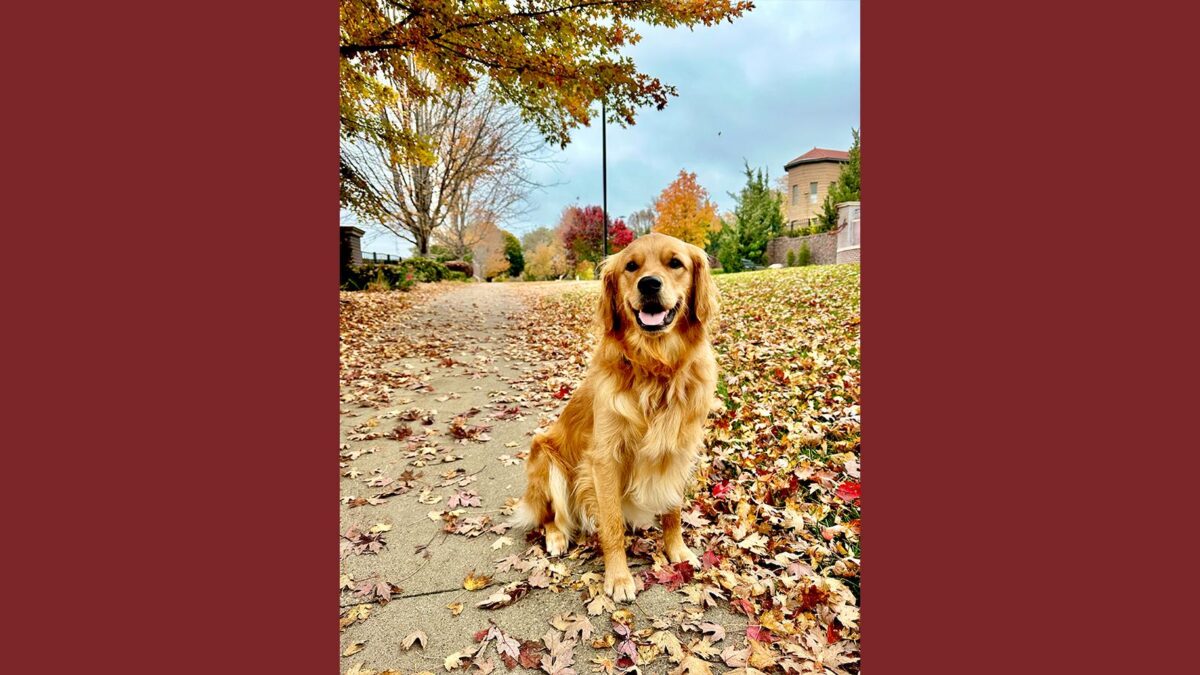 Say hello to our charming campus Golden Retriever, Bette Watters! Bette's the top dog of Morningside University's Animal Ambassador program. With her sunny disposition and waggy tail, she'll greet you like an old friend, even if it's your first meeting. Bette's got this canine sixth sense when it comes to knowing who might want to give her a good ear scratch and who needs a comforting paw to hold. She's always ready for a photo op, too, somehow knowing when to flash her sweet doggy smile.
Bette's not just about the fun and games, though. As an animal ambassador, she plays a pivotal role at Morningside. She's a furry comfort resource for students during the high-stress periods, exam times, or even if they just miss their own pooches back home. Whenever you spot a golden flash of fur on campus, that's Bette, spreading her love and good vibes to everyone she meets.
While Bette does not work on campus full-time, she keeps regular office hours alongside her dad, Alumni Engagement Director Alex Watters, in the Krone Center. She is also available to make special appearances at campus events (assuming her schedule allows) by contacting Alex or Skyler McDermott.
If you're someone who prefers to admire dogs from a distance, we totally understand. Everyone has their own comfort levels when it comes to our furry friends. When you spot our sunshine girl trotting around campus or if you are attempting to enter Krone Center when she is there, feel free to let us know if you'd prefer not to have a close encounter. We'll promptly ensure that Bette maintains a respectful distance, letting you enjoy your day in your own comfort zone. After all, Morningside University is all about celebrating each person's unique preferences.
If you are interested in stopping by to see Bette when she is in Krone Center, keep an eye out for our BETTE IN/OUT sign on the office door. All are always welcome in Krone regardless of whether or not Bette is there!