BETTY LING TSANG SUMMER PERFORMANCE SERIES
The Betty Ling Tsang Summer Performance Series at Morningside was created to bring a unique range of music, both vocal and instrumental, as well as theatre productions to the Siouxland area. All performances are free and open to the public and include children's plays, musicals, and more.
The series began in 2008, coinciding with the construction of the Buhler Outdoor Performance Center. Named for the late Betty Ling Tsang, a 1940 graduate from Morningside, this series works to benefit students and the community by providing music that made a profound difference in her life. There is also a music scholarship in her name, set up by her daughter, to benefit other Chinese students who study music in college.
Performances include:
Independence Day Salute
Morningside University Summer Classical Theater
The Catalyst Collective Show put on by the campers of Catalyst Collective
Lamb Theater Summer Caravan Show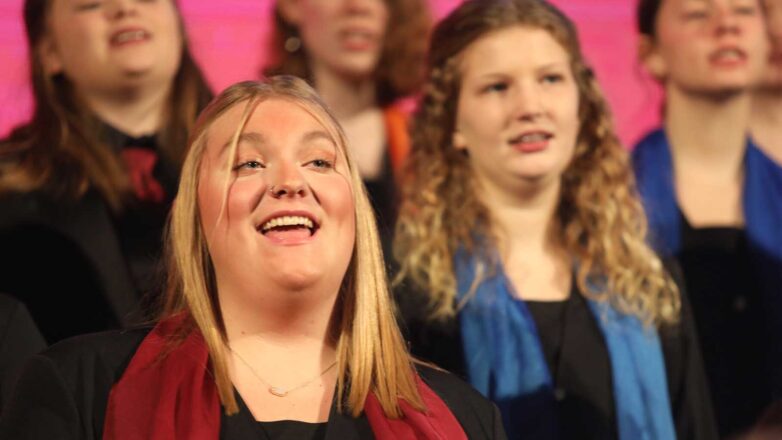 THE ARTS AT MORNINGSIDE
SCHOOL OF VISUAL & PERFORMING ARTS
The Morningside University School of Visual and Performing Arts provides immersive opportunities for Morningside students and the Siouxland community to experience the power of music and the fine arts. All Morningside students, regardless of major, can audition and perform in ensembles and productions.