2023 Waitt Lecture Presenter Announced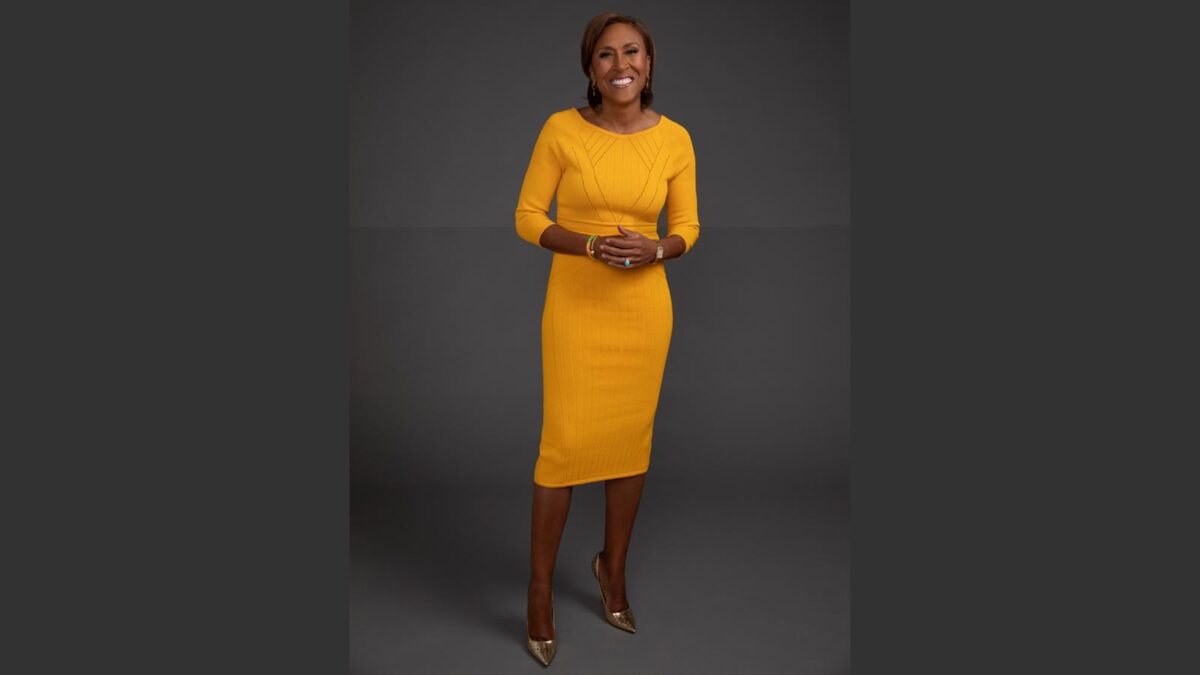 Sioux City, Iowa – Robin Roberts, co-anchor of ABC News' Good Morning America, best-selling author, and president of Rock'n Robin Productions, will deliver the 2023 Waitt Lecture at Morningside University's Eppley Auditorium, 3625 Garretson Ave., on Wednesday, April 19, at 5:30 p.m.
The event is taking place in conjunction with the inauguration of Morningside University's thirteenth president, Dr. Albert Mosley. The event is free and open to the public.
"Robin Roberts is an incredibly accomplished individual with an inspiring and motivating message. I am thrilled to have her be part of the inauguration celebration. Moreover, she also has a unique connection to Morningside as her late father, Air Force Colonel Lawrence Roberts, is a 1957 graduate of Morningside. We were fortunate enough to host Ms. Roberts on campus almost two decades ago to honor her father and deliver the 2005 Waitt Lecture, and we look forward to welcoming her once again," said President Mosley.
Under Roberts leadership as co-anchor of Good Morning America, the broadcast has won numerous Emmy Awards for Outstanding Morning Program, and the 2017 People's Choice Award for Favorite Daytime TV Hosting Team.
In 2014, Roberts launched Rock'n Robin Productions, an independent production company creating original broadcast and digital programming. Current series include the award-winning "Thriver Thursday" digital series, the "Robin Roberts Presents" banner of scripted and documentary projects for the Lifetime Television Network, and Turning the Tables with Robin Roberts for Disney+.
Roberts began contributing to Good Morning America in 1995 and was named co-anchor in May 2005. Prior to that, Roberts was a host of ESPN's SportsCenter and contributed to NFL PrimeTime.
Roberts graduated cum laude from Southeastern Louisiana University with a Bachelor of Arts degree in communications. She was a standout performer on the women's basketball team, ending her career as one of the school's all-time leading scorers and rebounder. In 2012, Roberts was named an inductee to the Women's Basketball Hall of Fame. Roberts is the author of From the Heart: 7 Rules to Live By and Everybody's Got Something. Her third book Brighter By The Day: Waking Up to New Hopes and Dreams debuted last year.
Roberts is a native of the Mississippi Gulf Coast and currently resides in New York City.
Roberts' father, Col. Lawrence Roberts '57, received a total of 19 service medals and awards during a distinguished career with the U.S. Air Force. He was one of the famed Tuskegee Airmen during World War II and later served in Vietnam where he won one of his three Legion of Merit medals. The other two came from service at Keesler Air Force Base, Biloxi, Miss.
Norman Waitt Jr., a 1986 Morningside graduate and a former member of the Morningside University Board of Directors, established the Waitt Lecture Series at Morningside University in 1997. He saw it as an opportunity to bring the world to Morningside University students and the community through appearances by nationally and internationally known leaders in business, politics, economics, history and the media. Lecturers have included journalist Bob Woodward, presidential historian Doris Kearns Goodwin, economist/humorist Ben Stein, and documentary filmmaker Ken Burns.