President Dr. Albert Mosley joins Omicron Delta Kappa Board of Trustees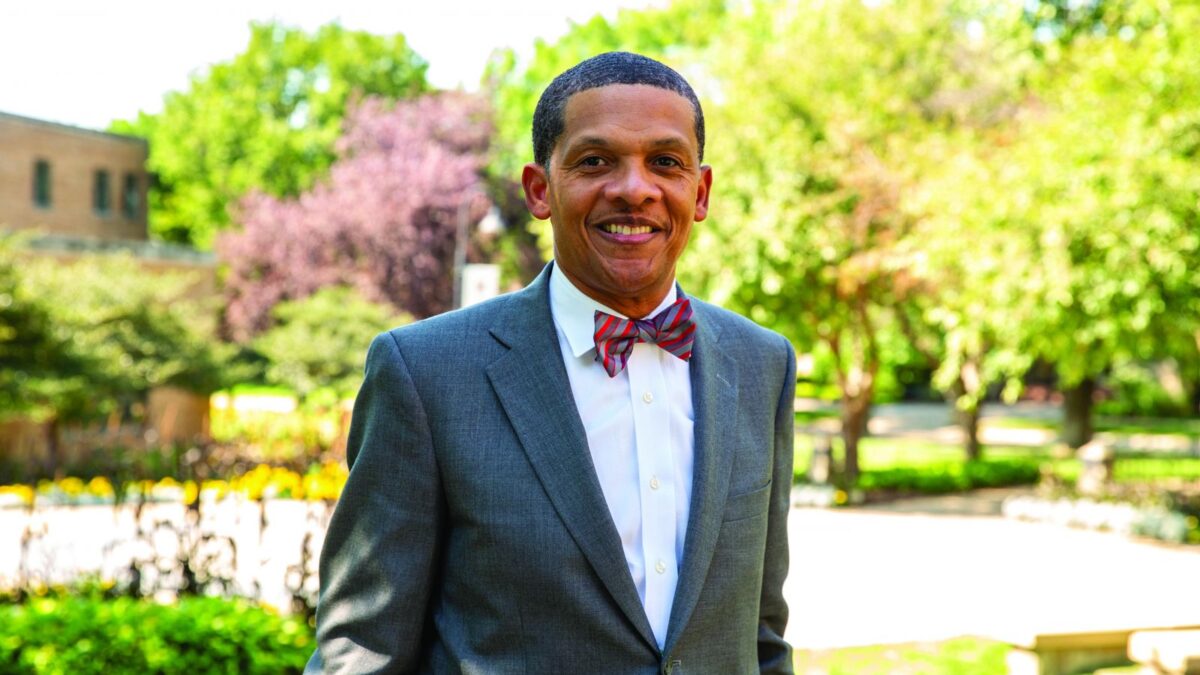 SIOUX CITY, Iowa – The Board of Trustees for Omicron Delta Kappa, the National Leadership Honor Society recently announced the election of four new individuals to the board. One of the four new individuals to the board is President Dr. Albert Mosley.
The board is the policy-making body of O∆K and has authority for the governance of the Society. The new trustees began their terms on July 1, 2023.
Dr. Albert Mosley, the 13th president of Morningside University, is a 1993 initiate of Millsaps College. Albert has led the university in the launching of its School of Aviation and the introduction of three new academic programs (cybersecurity, supply chain management, and public health). Albert is an accomplished leader and entrepreneur who previously served as the senior vice president and chief mission integration officer for Methodist Le Bonheur Healthcare (MLH), a nonprofit, comprehensive, six-hospital healthcare system based in Memphis, Tennessee.
In addition to serving on the O∆K Board of Trustees, Albert has also held a variety of senior leadership roles in higher education, including at the Johns Hopkins University, Duke University, Bethune-Cookman University, and Gammon Theological Seminary. Albert holds degrees from Millsaps College, Duke University, Yale University, and the University of Georgia, and serves in leadership roles for many distinguished national and international organizations.
Omicron Delta Kappa, the National Leadership Honor Society, was founded in Lexington, Virginia, on December 3, 1914. A group of 15 students and faculty members established the Society to recognize and encourage leadership at the collegiate level. The founders established the O∆K Idea—the concept that individuals representing all phases of collegiate life should collaborate with faculty and others to support the campus and community. O∆K's mission is to honor and develop leaders; encourage collaboration among students, faculty, staff, and alumni; and promote O∆K's ideals of collaboration, inclusivity, integrity, scholarship, and service college and university campuses throughout North America. The Society's national headquarters are located in Lexington, Virginia.
Morningside, a private university located in Sioux City, IA, is admired for both its rich, connected campus community and exceptional active learning experiences. The university has been led by its 13th president Dr. Albert Mosley since 2022 and is nestled within a serene 69-acre park-like campus in the heart of Iowa's fourth largest city. Morningside also offers academic environments at its 77-acre learning farm and at the Sioux Gateway Airport for its School of Aviation. The institution serves a community of approximately 2,300 students from almost all 50 states and more than 30 countries.