Phi Alpha Theta participates in regional conference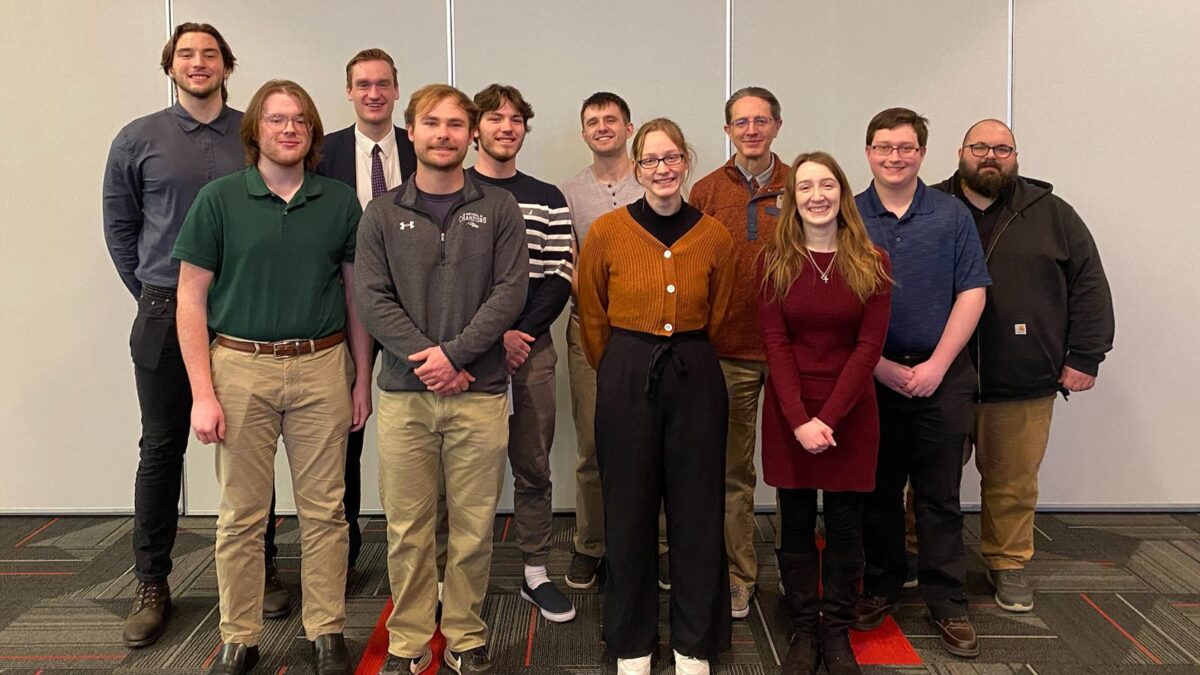 VERMILLION, S.D. – Morningside University's Phi Alpha Theta history honor society chapter sent nine students and two professors to the regional conference hosted by the University of South Dakota on March 20.
Morningside's group of 11 was the second largest group at the conference, behind the group from the University of South Dakota. Seniors Derek Anderson, Michelle Arnold, Moses Dunbar, Brett McEachern, Megan Messersmith, and Hunter Yearington presented original research projects.
"I joined Phi Alpha Theta in the Spring of my Sophomore year," Arnold said. "I have always enjoyed learning about History, and I was excited about the chance to join a group of people who had a similar interest in the subject."
Arnold's study, titled "Unyielding, Faithful, and Responsible Heroines: The Underrecognized Contributions of Vietnamese Women to the War Effort" took the Best Paper prize in undergraduate world history.
"The conference was a lot of fun and very interesting," Arnold said. "We got the chance to hear students from several different schools present their research in History, and there was a great variety of topics that I loved hearing about. It was a long day, but I'm very glad to have been able to go."
Juniors Joseph Ciriaco and Jacob Martin provided critical reviews of research papers presented by students from other universities. Senior Jacob Murphy read Morningside graduate Merel Kooij's paper.
"I'm so proud of our students," said Professor of History Greg Guelcher. "Their papers and commentary were well-received, and I think they really enjoyed the opportunities to network with other history majors from across the region."
Phi Alpha Theta faculty advisors Adam Fullerton and Guelcher accompanied the students. Guelcher chaired a panel on "The Vietnam War" where three of his students presented papers written in one of his research seminar classes.