Morningside welcomes Dr. Olu Menjay, newly appointed president of William V.S. Tubman University in Liberia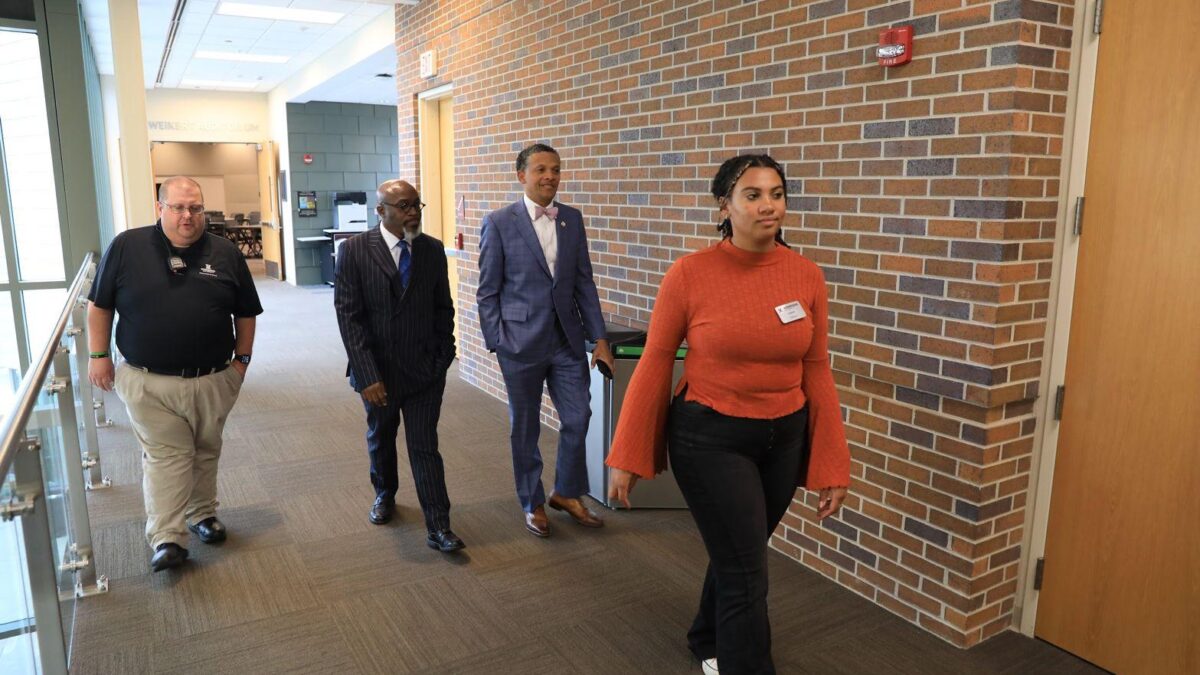 Morningside University was honored to welcome Dr. Olu Menjay, the newly appointed president of the prestigious William V.S. Tubman University for a visit to campus Oct. 24-26, 2023. William V.S. Tubman University is located in the heart of Harper, Liberia, in the West Africa region. Dr. Menjay was appointed to his position on Sept. 25, 2023, by the president of Liberia, H.E. Dr. George Manneh Weah.
Dr. Menjay made the journey to Morningside to explore potential partnerships and for an examination of programs in the Regina Roth Applied Agricultural and Food Studies Department and the Nylen School of Nursing. In addition to a number of other colleges and programs, William V.S. Tubman University houses both a College of Agriculture and Food Science as well as College of Health Science that offer a potential for future partnerships with Morningside.
The visit also held personal significance for both Dr. Mosley and Dr. Menjay as they were formerly classmates at Duke University. They have remained friends over the years and are excited that their personal relationship may lead to new opportunities for students at their respective universities.
Dr. Mosley shared, "Exploring possibilities for a partnership between Morningside University and William V.S. Tubman University has potential to yield enriched academic experiences and open new avenues of learning through cross-pollination of ideas and cultures while offering students a global perspective, encouraging diversity, and broadening educational horizons. Although the precise form of a partnership remains under discussion, the potential offers much promise."
In the upcoming months, both institutions will continue to explore alignments and structures to determine if a shared vision might be reached. Meanwhile, the dialogue between Dr. Mosley and Dr. Menjay will continue, with Dr. Mosley scheduled as the keynote speaker for Dr. Menjay's upcoming inauguration in late November.