Morningside University student selected as 2023-2024 Newman Civic Fellow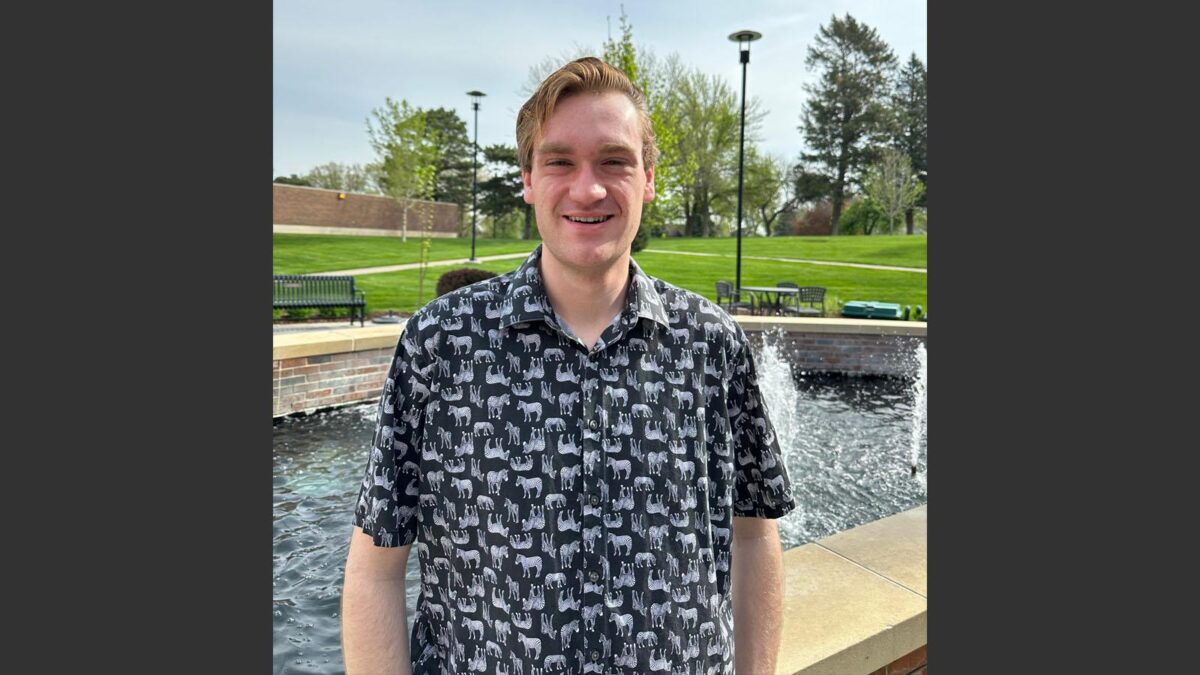 Sioux City, Iowa – Morningside University second-year student Jacob Martin from Logan, Iowa, is one of 154 students from 38 states and Mexico selected by Campus Compact as a 2023-2024 Newman Civic Fellow. The Newman Civic Fellowship recognizes students who stand out for their commitment to creating positive change in communities locally and around the world. Fellows are nominated by Campus Compact member presidents and chancellors, who are invited to select one outstanding student from their campus each year.
"Jacob Martin has not wasted a moment of his Morningside experience, and our campus community is better because of his efforts," said Morningside University President Dr. Albert Mosley. "His active engagement on campus and in our community have helped foster new connections, important conversations, and have helped continue our mission of civic responsibility and ethical leadership."
Martin, a 2021 graduate of Logan-Magnolia Community Schools, is a political science and history major who is also minoring in legal studies at Morningside. He is an active member of the Morningside Civic Union, the Morningside Choir, Garden Club, the history honor society, Harmonium, an executive on Student Government, and a Morningside Poll fellow. As a former Eagle Scout, Martin strives to be an engaged community member and advocates for creating an inclusive campus community.
Through the fellowship, Campus Compact will provide these students with a year of learning and networking opportunities that emphasize personal, professional, and civic growth. Each year, fellows participate in numerous virtual training and networking opportunities to help provide them with the skills and connections they need to create large-scale positive change. The cornerstone of the fellowship is the Annual Convening of Newman Civic Fellows, which offers intensive in-person skill-building and networking over the course of two days. The fellowship also provides fellows with pathways to apply for exclusive scholarship and post-graduate opportunities.
The fellowship is named for the late Frank Newman, one of Campus Compact's founders, who was a tireless advocate for civic engagement in higher education.