Morningside University's Visual and Performing Arts 2023 CODA Award Recipients Announced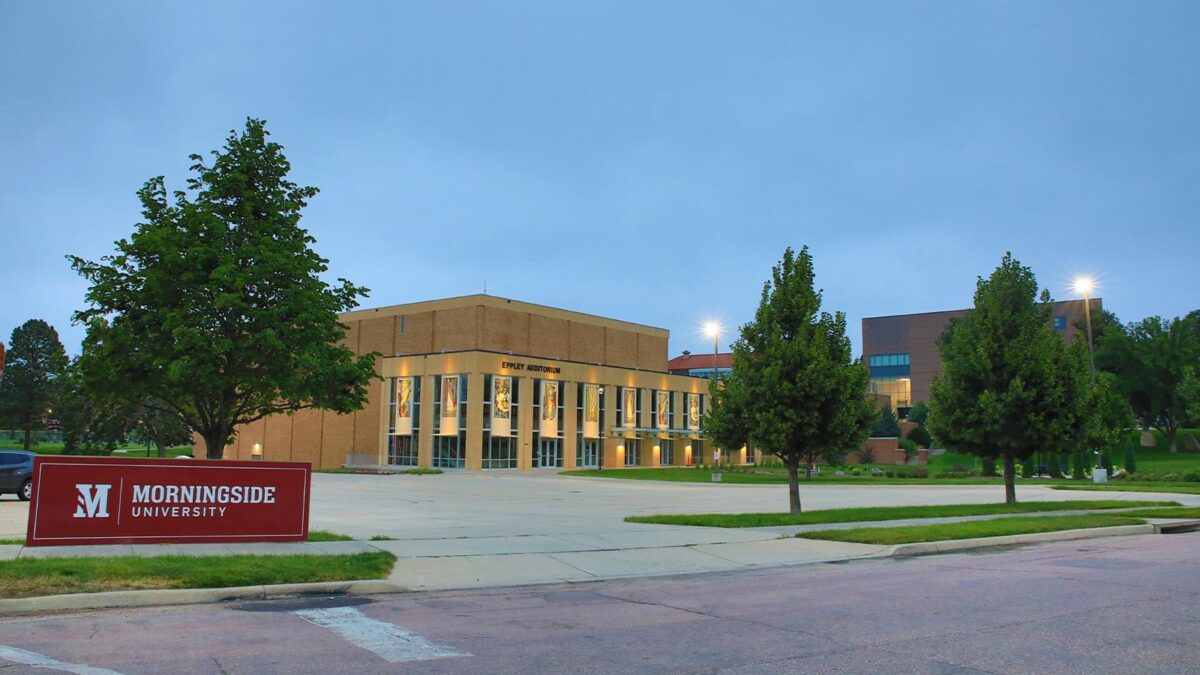 SIOUX CITY, Iowa – Morningside University's Visual and Performing Arts Department is proud to announce the CODA Legacy Award recipients for 2023.
There are four recipients for the CODA Legacy Awards this fall: Donald Ambroson '66, Jean (Peters) Hickman '81, Timothy Jepson '82, and Shannon Sargent '00. The CODA Legacy Awards are being honored at the annual Homecoming Concert in Eppley Auditorium during Homecoming Weekend on Friday, October 6, at 7 p.m. between performances by The Morningside Choir, Morningside Wind Ensemble, and M Avenue Jazz. Each honoree will be presented an engraved plaque to commemorate their exceptional career accomplishments in the arts.
Donald Ambroson '66Donald Ambroson graduated from Morningside in 1966 with a Bachelor of Music Education degree. Ambroson continued his education with a master's degree from Claremont Graduate University and a Doctorate of Musical Arts degree in violin performance from the University of Southern California.
Ambroson played for the Morningside College Chamber Orchestra, Sioux City Symphony Orchestra, and Sioux Falls Symphony Orchestra during his time on campus. During his senior year of college, he began teaching violin at Briar Cliff College. After graduating, he continued his teaching career in the Sioux Falls Public Schools and stayed part-time at Briar Cliff. After a year with the Sioux Falls School District, Ambroson went full-time at Briar Cliff and transitioned to Augustana College in 1968.
Ambroson moved to California and served as a full-time professor at California State University Pomona from 1975 to his retirement in 2004. He also spent a year as an artist in residence at California State University Fullerton. Outside of his work as a violinist, Ambroson worked on self-directed studies in ethnomusicology. He focused his studies on the music of Norway, India, and Norwegian-Americans.
Dr. Jean (Peters) Hickman '81Dr. Jean (Peters) Hickman graduated from Morningside in 1981 and is currently the professor of choral/vocal music at Daytona State College. She directs multiple choral ensembles and teaches applied voice and aural skills.
Hickman continued her education after her undergraduate work at Morningside by earning a Master of Music in Voice from the University of South Dakota and a PhD in music education/choral conducting from the University of Florida.
Prior to working at Daytona State College, Hickman served as Assistant Professor of Music at Morningside. She also worked in residence as a University of Florida Teaching Fellow, where she directed the Women's Chorale and formed and directed both graduate and undergraduate vocal jazz choirs.
Prior to moving to Florida, Hickman served as Humanities Assistant Division Chair and Director of Choral Activities at Western Iowa Tech Community College, where she built a performing arts program. Hickman also taught in the Sioux City School District, earning a Sioux City Community Schools Teacher of the Year award and the University of Iowa Outstanding Educator Award.
Timothy Jepson '82Timothy Jepson began his career as a professional timpanist with the Sioux City Symphony at the age of 18. A native of rural western Iowa, he graduated from Morningside in 1982 and became the principal timpanist of the Kansas City Symphony in August of 1983.
Jepson played percussion and recorded with the Kansas City Brass from 1994-2011. He has also participated as a timpanist and percussionist with the Arkansas Music Festival in Fayetteville, Arkansas; the Sunflower Music Festival in Topeka, Kansas; and the Western Slope Music Festival in Crested Butte, Colorado. Jepson has been an active clinician, adjudicator, and Marching percussion specialist developing championship sections throughout metropolitan Kansas City. He served as a timpani specialist at Washburn University from 1995-2002.
Elected by his colleagues, he has served on numerous Symphony committees including as musicians' representative to the Kansas City Symphony's Board of Trustees, Local 34-627 Kansas City Federation of Musicians Executive Board, and repeatedly served as delegate to the International Conference of Symphony and Opera Musicians, (ICSOM), a players' conference of the American Federation of Musicians.
Shannon Sargent '00Shannon Sargent is a 2000 graduate of Morningside and has taught art and managed the galleries at Morningside for more than 20 years.
He has collaborated on numerous art installations with Morningside faculty members and continues to exhibit these installations. Sargent has been a Juror, Lecturer, and Artist Mentor at Iowa State University, University of Texas of the Permian Basin, and The Art Institute Boston at Lesley University.
Sargent works as the Exhibitions & Collections Coordinator at the SIoux City Art Center. He helps establish events like the Art Walk, Alley Art, and Sculpt Siouxland. Sargent holds an M.F.A. in Painting from the University of South Dakota, and his art is in collections at the Washington Pavilion, Northwestern College, Arkansas Tech University, and many other private collections. He has also contributed art pieces for auction at the Boys & Girls Home, Crittenton Center, and the Make-a-Wish Foundation.
Originated in 2019, the CODA Legacy Award is annually bestowed upon exceptional Morningside alumni, faculty, and staff, who have met and greatly exceeded three award criterion. The criterion includes demonstrating unusually high leadership, excellence, and service within the visual or performing arts; demonstrating significant contributions to the visual and performing arts; serves as a positive ambassador for the college and embodies the Morningside mission statement, emphasizing the importance of lifelong learning, ethical leadership, and civic responsibility.