Morningside University named a "2023 Great College to Work For®"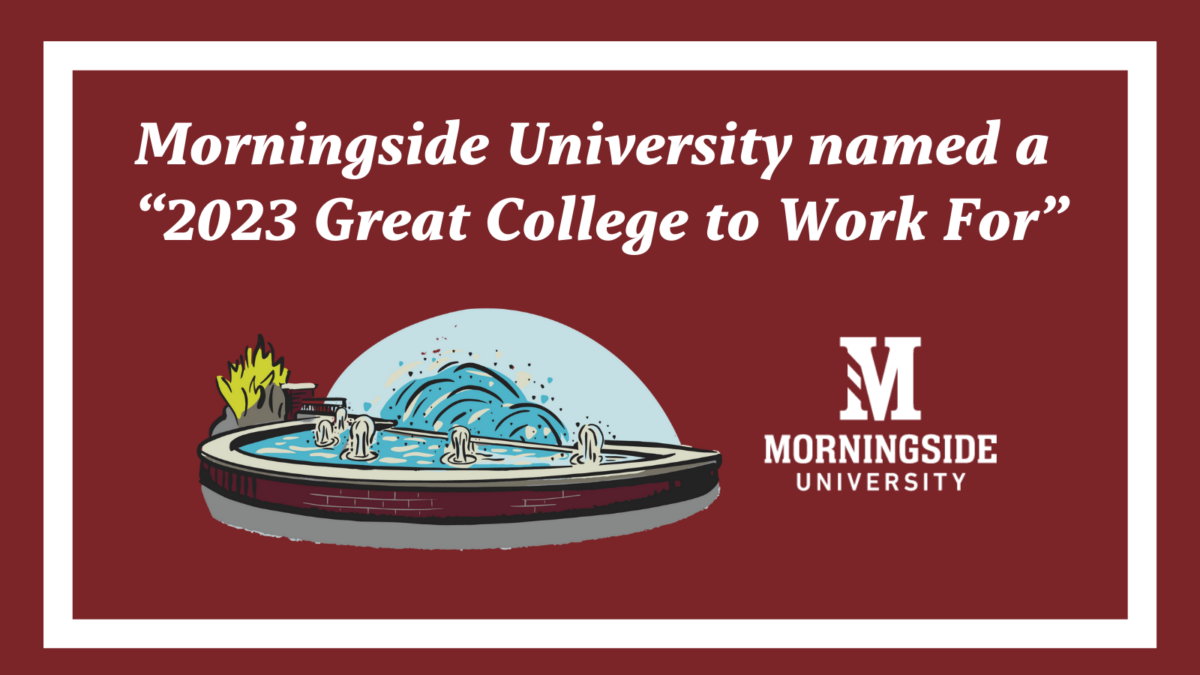 Sioux City, Iowa – Morningside University is one of the best colleges in the nation to work for according to the Great Colleges to Work For® program.
The results, released this month in a special insert of The Chronicle of Higher Education, are based on a survey of 194 colleges and universities. In all, 72 of those institutions achieved "Great College to Work For" recognition for specific best practices and policies. Results are reported for small, medium, and large institutions, with Morningside University included among small universities with 500 to 2,999 students.
Morningside University won honors in three categories this year: Mission & Pride, which recognizes not only the impact of the institution's mission but the level of pride associated with the institution; Shared Governance, which is based on faculty responses regarding collaborative governances processes and decision-making; and Faculty Experience, which examines the faculty employment experience and the perceived balance of teaching, service, and research.
"At Morningside, our guiding beacon remains our mission and our students, around which we revolve all our endeavors," expressed Morningside University's president, Dr. Albert Mosley. "The accolades we've achieved as a '2023 Great College to Work For' truly mirror these efforts and underscore the profound dedication our faculty and staff harbor towards this special place and the work they undertake."
The survey results to achieve "Great College to Work For" status are based on a two-part assessment process: an institution questionnaire that captures employment data and workplace policies from each institution, and a survey administered to faculty, administrators, and professional support staff. The primary factor in deciding whether an institution received recognition was the employee feedback.
The Great Colleges to Work For® program is one of the largest and most respected workplace-recognition programs in the country. For more information and to view all current and previous recognized institutions, visit the Great Colleges program website at GreatCollegesProgram.com and GreatCollegesList.com. ModernThink, a strategic human capital consulting firm, administered the survey and analyzed the results.