Morningside University announces 2022-23 Dimmitt Scholars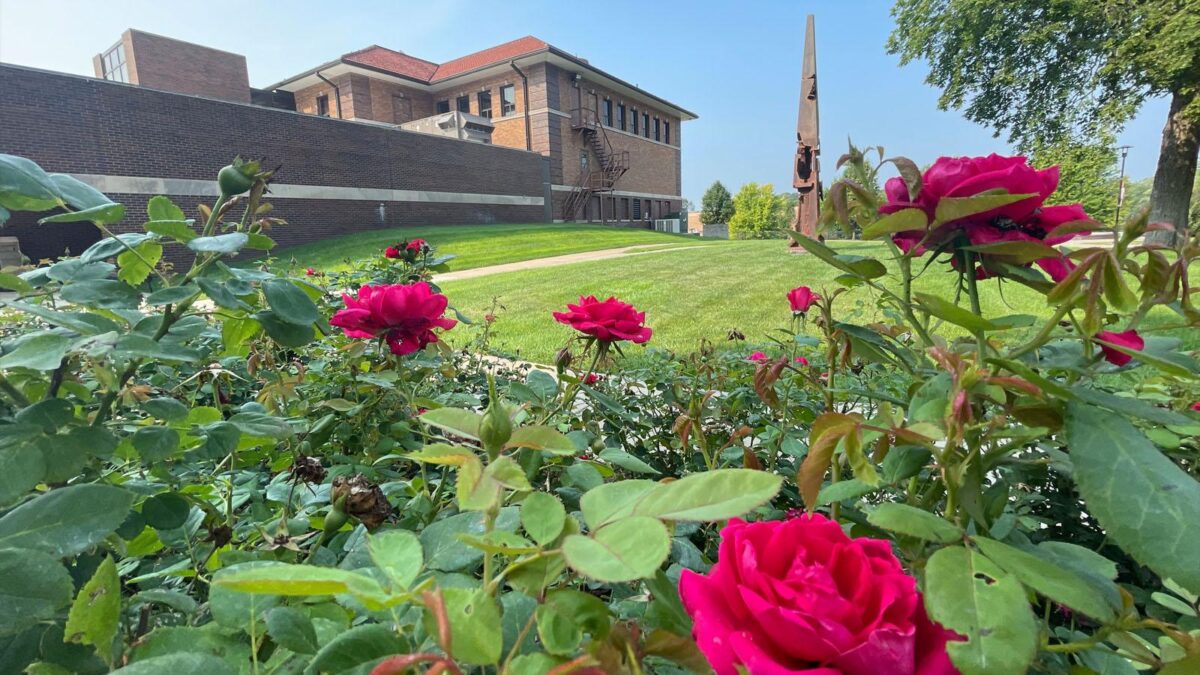 Morningside University has named 146 students as Dimmitt Scholars in recognition of high academic distinction for the 2022-23 academic year.
Dimmitt Scholars must be full-time students who have completed at least 45 credits of college work with a cumulative grade point average between 3.50 and 3.75. The award is named in honor of the late Lillian Dimmitt, who served as a teacher and administrator at Morningside for more than 60 years.
The Dimmitt Scholars are:
Sioux City: Marcelo G. Aman, Kai A. Bertness, Skylee K. Blocker, Megan M. Callahan, Ashley R. Courtney, Brianna M. Courtney, Clarisa Garcia Ramirez, Easton R. Gelinne, Jose T. Gutierrez, Hannah S. Hall, Katelynn S. Heger, Isaac L. Henn, Caleb M. Holmes, Tesheta G. Kero, Jose Lopez, Skylar J. Luse, Miriam A. Moore, Marisa J. Natoli, Liberty R. Nordstrom, Byanka R. Olivarez, Myrka R. Olivarez Gomez, Shelby L. Onwiler, Misty M. Sudtelgte, Joshua W. Tibbits, Erika Uribe Hernandez, Nicholas I. Walters, Kennedy G. Wineland.
Iowa: Emma R. Anderson, Ankeny; Kayla F. Eilander, Ankeny; Maggie E. Fisher, Ankeny; Chloe J. Lofstrom, Armstrong; Brooke A. Jergens, Auburn; Elsie J. Dirkx, Carroll; Sydney G. Holub, Carson; Yesenia Fajardo, Cherokee; Jena S. Jenness, Cherokee; Baylie H. Girres, Council Bluffs; Lucas M. Hunter, Council Bluffs; Brady M. Seuntjens, Danbury; Garrett L. Anderson, Dunlap; Maci R. Miller, Dunlap; Paige Padavich, Galva; Jadyn A. Hessenius, Garwin; Tarah E. Jackson, Glenwood; Faith M. Beeck, Glidden; Claire J. Sells, Granville; Sydney C. Struve, Granville; Lindsey R. Seibold, Hinton; Wyatt J. Skuodas, Hinton; Kennedy M. Mason, Holstein; Jordyn M. Kemp, Hopkinton; Reece T. Spieler, Le Mars; Isabelle S. Majeres, Le Mars; Isaac J. Maurice, Logan; Taylor N. Sporrer, Logan; Samantha B. Fister, Lytton; Zakary A. Scott, Mapleton; Joseph R. Harris, Marshalltown; Isaac L. Bower, Massena; Tate W. Kounkel, Merrill; Brianna K. Meals, Merrill; Alexa K. Noonan, Minburn; Brayden V. Cleeton, Monticello; Gaige W. Heissel, Moville; Ethan Alfers, Neola; Elijah J. Murray, Pomeroy; Darren G. Stein, Portsmouth; Bess Telfer, Prairie City; Alex L. Inskeep, Reasnor; Caitlyn F. Evans, Remsen; Brooke I. Harvey, Remsen; Seth A. Nelson, Remsen; Nyah E. Eldridge, Sergeant Bluff; Austin M. Healy, Sergeant Bluff; Faith J. Miller, Sergeant Bluff; Derek M. Mohr, Sergeant Bluff; Bethany A. Widman, Sergeant Bluff; Sidnie M. Baier, Sidney; Miriam S. Diaz, Sioux Center; Isaac J. Pingel, Spencer; Brady C. Schlaeger, Spencer; Alli T. Magnussen, Storm Lake; Paige M. Kolk, Urbandale; Sophie V. Knuth, Westfield; Landon L. Christensen, Whiting.
Nebraska: Ryley E. Rolls, Alliance; Jakob T. Jerabek, Ashton; Wyatt C. Fanning, Eagle; Tyler J. Strauss, Fort Calhoun; Grace A. Buffington, Gretna; Ely S. Doble, Gretna; Erin M. Georgesen, Hubbard; Noah J. Potterf, La Vista; Allison M. Franks, Lincoln; Laney R. Thatcher, Minden; Thomas W. Moss, North Platte; Jackson P. Dotzler, Omaha; John P. Guinan, Omaha; Addison O. McGraw, Omaha; Mia N. Stoffel, Omaha; Lauren K. Wehrbein, Plattsmouth; Davon C. Brees, Seward; Kirsten M. Campbell, South Sioux City; Ricky Nguyen, South Sioux City; McKenna K. Sims, South Sioux City; Alexis R. Spier, Yutan.
South Dakota: Wyatt J. Kleinhesselink, Dakota Dunes; Darien E. Rabe, Gayville; Elliot J. Vogue, Hartford; Sophia E. Sansone, McCook Lake; Carter L. Ades, Sioux Falls; Dylan W. Ades, Sioux Falls; Sadie Roth, Sioux Falls; Emerson T. Smith, Watertown.
Other States: David Hernandez, Fontana, Calif.; Gunnar E. Kale, Merced, Calif.; Yvette Rufino, Santa Ana, Calif.; Emily M. Trojahn, Berthoud, Colo.; Tyson S. Spradling, Broomfield, Colo.; Evan C. Shell, Fort Collins, Colo.; Dylan T. Hamil, Durand, Ill.; Ryan C. Kiolbassa, Hoffman Estates, Ill.; Zack J. Gau, Eden Prarie, Minn.; Hayden I. Thilges, Kansas City, Mo.; Frederick M. Lageschulte, Saint Joseph, Mo.; Kailin F. Pippenger, Williston, N.D.; Caden Hester, Oklahoma City, Okla.; Morgan R. Roark, Spring City, Tenn.; Daniel R. Rodriguez, San Antonio, Texas; Kendyl D. LaShay, East Troy, Wisc.; Hope J. Certa Werner, Elk Mound, Wisc.; Natalie M. Hunt, Daniel, Wyo.
International: Jackson R. Stephen, Cowichan Bay, British Columbia, Canada; Logan J. Warkentin, Canada; Annemiek C. Goedhart, Emmerich am Rhein, Germany; Sina Feeser, Heilbronn, Germany; Lisann Evert, Kiel, Germany; Jil F. Hellerforth, Luedenscheid, Germany; Jona R. Fischer, Molfsee, Germany; Bennet Wesselkaemper, Neuenkirchen, Germany; Jordy A. Kinss, Trier, Germany; Sophie M. Fill, Tuebingen, Germany; Mario O. Damiani, Vado Ligure, Italy; Eduard C. Salvana, Calella, Spain; Jaime Maza Martin, Madrid, Spain.