Morningside to celebrate its 2023 Homecoming Weekend Oct. 6 and 7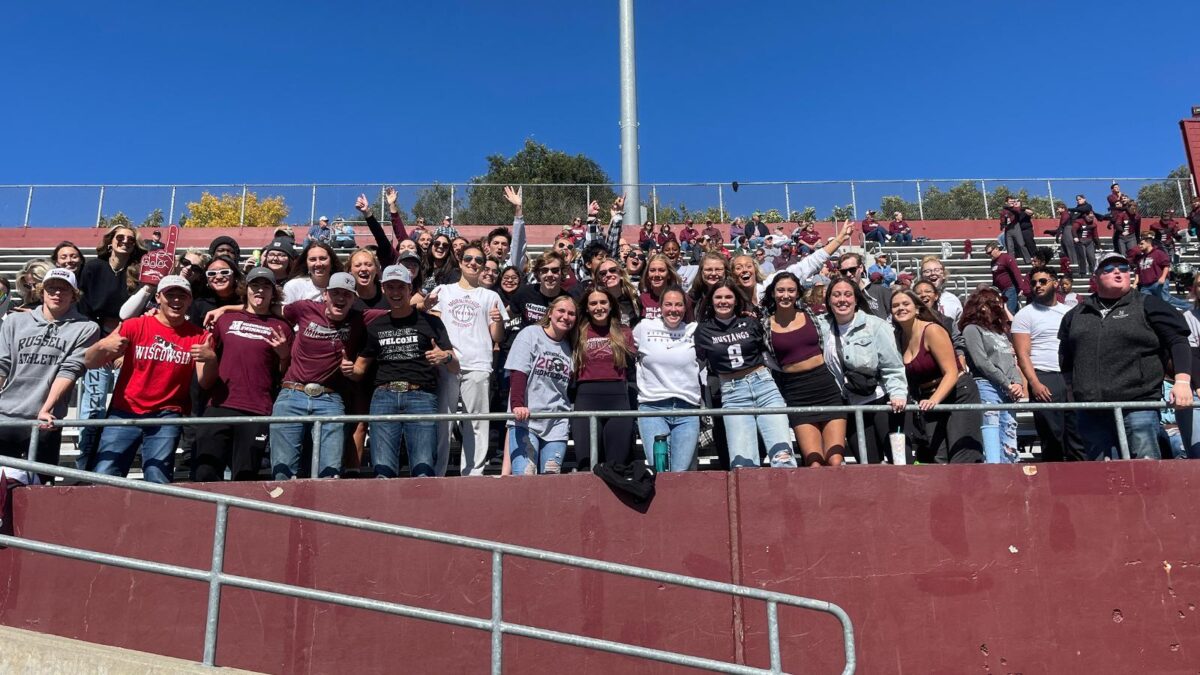 Sioux City, Iowa – Morningside alumni, students, friends, faculty, and staff are invited to attend the University's annual Homecoming Weekend scheduled for Oct. 6 through Oct. 7, 2023.
The events will kick off earlier in the week with a variety of student activities, including Homecoming Coronation on Tuesday, Oct. 3, at 7 p.m. at the Buhler Outdoor Performing Arts Stage (rain location: Eppley Auditorium). Members of the public are welcome to attend.
On Friday, campus tours will be offered from 9 a.m. to 3 p.m. To ensure you are able to tour at time you desire, it is strongly recommended that you sign up for a time here. Tours are also available on Saturday morning by using the same link.
Friday evening, the classes of 1998, 1973, and 1963 celebrating their 25th, 50th, and 60th reunions will be honored at the Silver, Gold, & Diamond Reunion Dinner in the Yockey Family Community Room inside Olsen Student Center. Individuals from those classes should RSVP here or contact Alex Watters at wattersa@morningside.edu for more information about the event.
Immediately following the dinner, the Morningside University School of Visual & Performing Arts will present its Premiere Performance featuring The Morningside Choir, Morningside Wind Ensemble, and M Avenue Jazz, as well as present the annual CODA Awards. The winners will be recognized throughout the performance and include Donald Ambroson '66, Jean (Busker) Hickman '81, Timothy Jepson '81, and Shannon Sargent '00. Immediately following the reception, the 25-,50-, and 60-year reunion classes and the CODA Award recipients and their loved ones are invited to attend a dessert reception in the Helen Levitt Art Gallery.
On Saturday morning, the Morningside University Dance Team will hold its first annual Mini-Mustang Dance Clinic in the Hindman-Hobbs (HPER) Center from 9 to 11 a.m. The clinic is for students in grades K-5. Cost is $40 and registered dancers will receive a t-shirt, poms, and free entrance to the football game where they will perform the routine they learn during the clinic. Individuals with questions should contact Morningside University Head Dance Coach Erin Baker at bakere@morningside.edu. Registration for the clinic is available online here.
Also on Saturday, the Morningside Mustangs Athletic Department will host the M-Club Brunch in the Yockey Family Community Room inside Olsen Student Center. Individuals being inducted into the M-Club Hall of Fame include Anthony Fieldings '93, Colby Henderson '13, Erin (Keitges) Michael '10, Ron O'Neal '73, Mary (Horton) Olorundami '14, and Adam Stevens '01. Individuals who wish to attend the event should contact Jessica Jones-Sitzmann at 712-274-5223.
At 11:30 a.m., a dedication ceremony will take place at Reynders Plaza (the new front entrance) to honor President Emeritus John Reynders and his wife Robin. Construction of the plaza was completed last year as part of the Reynders Legacy Project, which honored the Reynders' for their 23-years of service to Morningside University following their retirement last year. Media and the public are welcome to attend. A private reception for the Reynders will be held following the dedication, and a short announcement recognizing the dedication will take place at the football game.
The Mustang football team will take on Concordia University (Neb.) at 1:30 p.m. on Saturday, Oct. 7. Tickets are $10 for adults, $3 for students, and free for Morningside and GPAC students with a college ID. During halftime of the game, members of the Homecoming Court will be recognized, along with the President Emeritus John Reynders and his wife Robin and the M-Club honorees. Additionally, the Mini Mustangs Dance Clinic participants will perform.
Immediately following the game until 7:30 p.m., Morningside University will host its annual Taste of Morningside event around the Mason Family Tennis Complex. Vendors confirmed to participate include Patti's Pit Stop, B.A. Bowls, Big Papa's Grub on the Run, Benny's Dogs, Tastee's Inn & Out, Bob Roe's, Palmer Candy Company, Taqueria El Buen Gusto, and Hardline Coffee Co. Additional vendors may be added closer to the event.
Like last year, the Taste of Morningside will also feature an Alumni Milestone Tent. This year the classes of 2018, 2013, 2008, 2003, 1998, 1993, 1988, 1983, 1978, 1973, 1968, 1963, 1958, 1953, 1948, 1943, and earlier in increments of five years will be celebrated. Anyone from these classes who stops by the tent will receive a free gift and a drink on Morningside. Pre-registration is requested by visiting this form, though walk-ups are welcome.
At 6 p.m. and 8 p.m., the men's and women's soccer teams will host games against Dordt University at Elwood Olsen Stadium. Admission is free for any fans who wish to attend.
On Sunday, Oct. 8, alumni and friends are invited to attend a worship service in Eppley Auditorium beginning at 10 a.m., following by a marquis brunch in Wikert Dining Hall in Olsen Student Center from 11 a.m. to 1 p.m.
Question regarding Homecoming can be directed to Alumni Engagement Director Alex Watters at wattersa@morningside.edu. We look forward to seeing the Mustang faithful on campus Oct. 6-7!