Morningside student designs Sioux City Garden Club centennial logo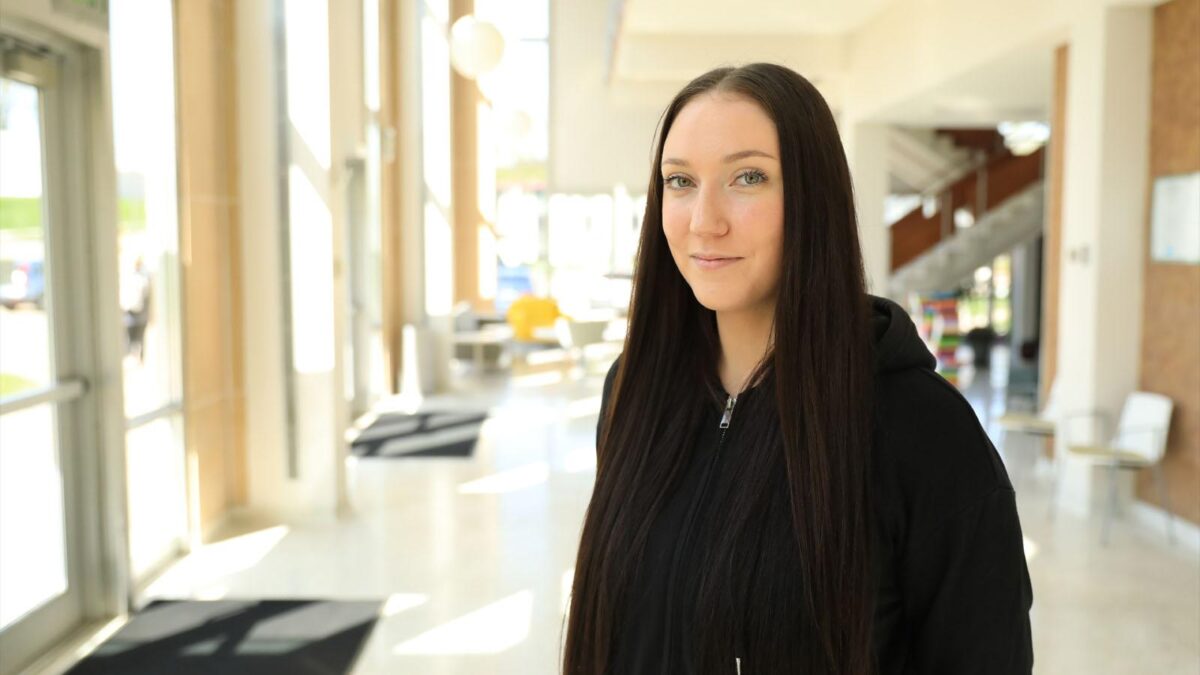 SIOUX CITY, Iowa – Sophomore graphic design and history major Miriam Moore won a design contest with the Sioux City Garden Club for their centennial logo to be used in 2026.
Moore was one of 26 Morningside graphic design students to submit an entry to the board of the Sioux City Garden Club. The board narrowed the entries to a top six, and the members of the club voted for their top two. Moore's design took the top spot, followed by marketing major Mandi De Jongh, who earned second place.
The Sioux City Garden Club's centennial logo designed by Moore.
"I wanted to create a logo that was timeless, something that the Garden Club could use for another 100 years," Moore said. "I also wanted the design to be really special and specific to the club, so I incorporated their official flower, the petunia, into the central floral arrangement, which I drew out by hand."
The logo is in advance for the club's centennial in 2026 and worked in partnership with Morningside's graphic design program to run the logo competition. La Vone Sopher '79 is the President of the Sioux City Garden Club, and reached out to Shelby Prindaville, Head of the Visual Arts Department, with the idea.
"Miriam's logo balances her beautiful imagery with a legible and well-selected typeface and text placement. This logo skillfully satisfies all of the Garden Club's requested features and is a professional, inviting, and functional design," Prindaville said.
Moore's first place design will be the club's new logo and came with a $50 prize. De Jongh's second place design received a $25 prize.