Morningside Sophomore Reviews Art Exhibition on display until February 22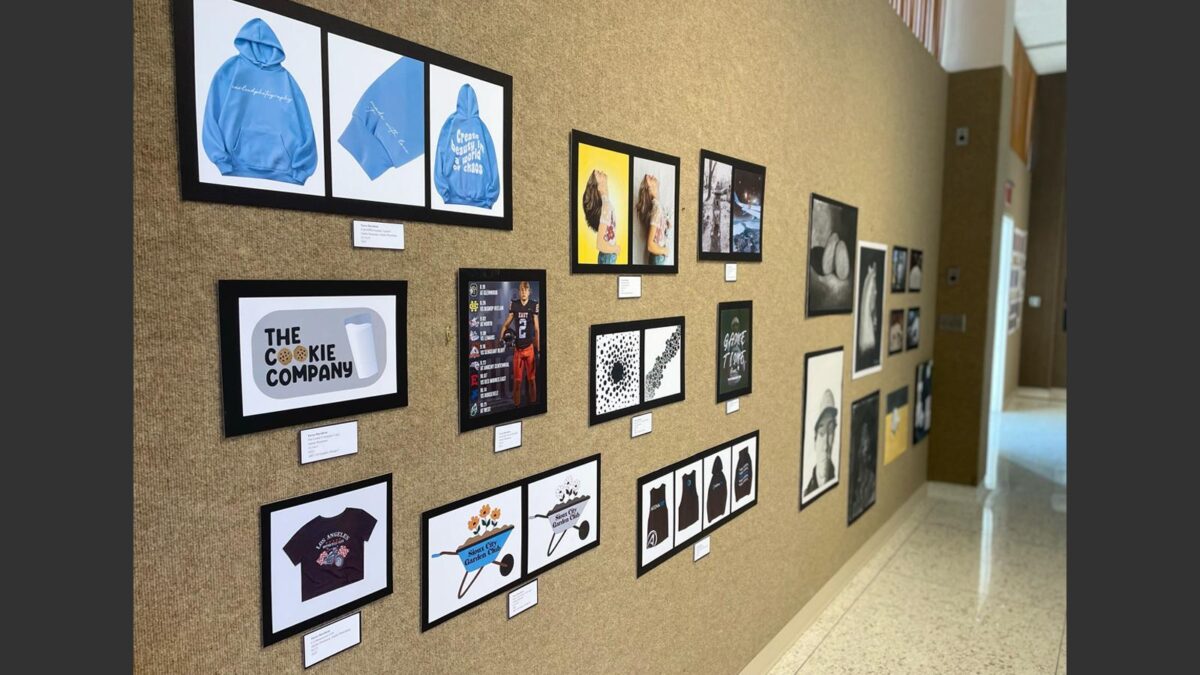 Sioux City, Iowa – The Morningside University School of Visual and Performing Arts is excited to present the Sophomore Reviews Art Exhibition from Monday, February 13 through Wednesday, February 22, 2023 in the Eppley Art Gallery.
The reviews will be open for public viewing on weekdays from 8 a.m. to 4 p.m. with a closing reception Wednesday, February 22 from 3-4 p.m. All students who major in studio art, art education, photography, or graphic design must present of a progress review of their work during their second year of college enrollment.
The students partaking in this year's Sophomore Reviews are Gracyn Van Den Hul (Art Teaching and Studio Art major), Taylor Greene (Studio Art, Arts Administration), Laura Greene (Studio Art, Arts Administration), Abby Swanger (Graphic Design, Studio Art), Jonah Gleason (Graphic Design), Amber Waters (Studio Art, Arts Administration), Ana Gaytan (Graphic Design), Miriam Moore (Graphic Design), Taryn Davidson (Graphic Design), and Landry Phipps (Art Teaching).
Each student's review is required to include 10 pieces, and at least two works need to come from each studio course taken by the student. The works can come from a class or an out-of-class setting if the work was completed during or after taking a college-level studio course. All work must follow copyright guidelines.
Artwork should show development in creativity or imagination, use of the elements and principles of design, capability of thought and analysis, capability of thought and analysis, control of materials, craftmanship, physical and/or technical skill, awareness of historical and contemporary art and design, and its relationship to the artist's discipline, and evidence of an emerging personal style.
The displays can be found in Eppley Art Gallery during business hours Monday-Friday until Feb. 22.