Morningside, Marto Brewing Company to release "Dear Old Maroon" at homecoming Saturday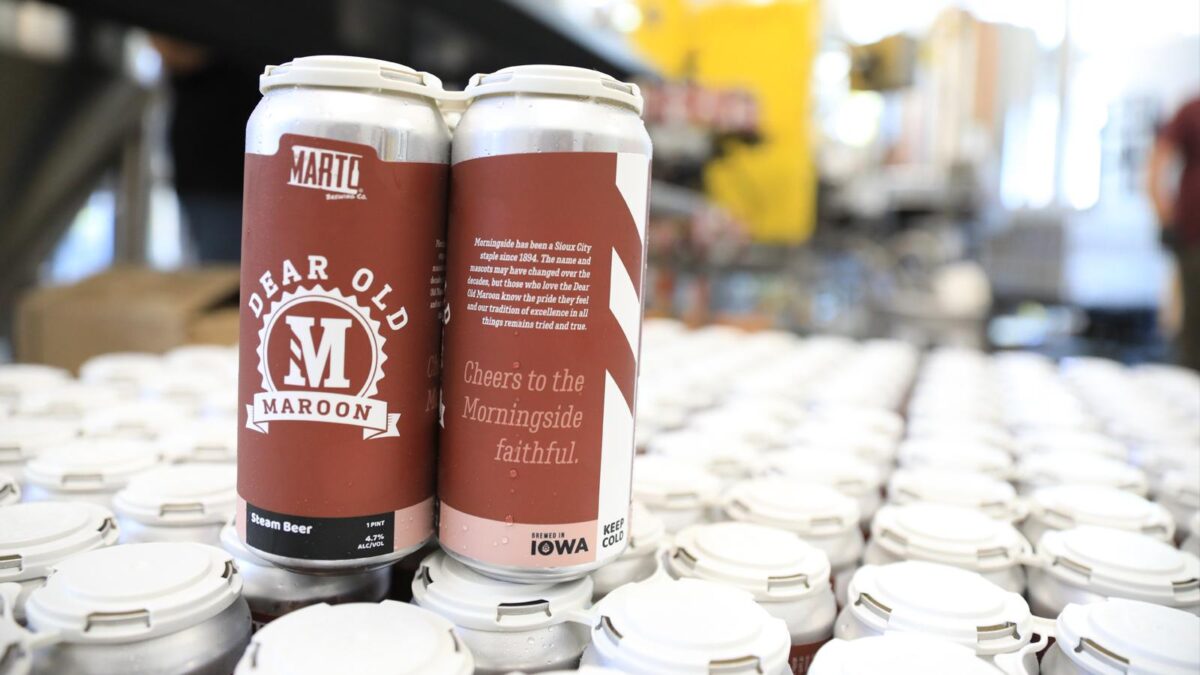 Sioux City, Iowa – Morningside University and Marto Brewing Company have collaborated on a steam beer titled "Dear Old Maroon" to be released Saturday at Taste of Morningside.
The steam beer is a first of its kind for Marto and Morningside is proud to partner with the local brewery to bring a great tasting, easy drinking beverage to alumni and supporters of Morningside.
The beverage is ready to make its debut at Taste of Morningside following the homecoming football game against Concordia Saturday in the parking lots next to the Mason Family Tennis Courts. Taste of Morningside is scheduled from 3-7 p.m. and you can find "Dear Old Maroon" on tap and in cans at the event. Four-packs of 16-ounce cans are available for $13.
In June, Morningside alumni and friends gathered at Marto to sample four unique options and vote for their favorite. The winning drink was modified to make it unique, including changing the brewing process to a steam beer, or California Common, brewing process. A steam beer is fermented at a slightly warmer temperature and that adds a subtle fruity ester to the beer. Marto fermented the beer 10-12 degrees warmer than a typical lager yeast and added a few extra twists to make "Dear Old Maroon" truly unique.
After homecoming, "Dear Old Maroon" will continue to be available for a limited time at Marto Brewing Company in downtown Sioux City, both on tap and in four-packs. The cans will also be sold at East End Gas Station, Beer on Floyd, Charlie's Wine and Spirits, and at Fareway and HyVee locations in Sioux City.