Morningside Choir to perform at SDMEA Conference Friday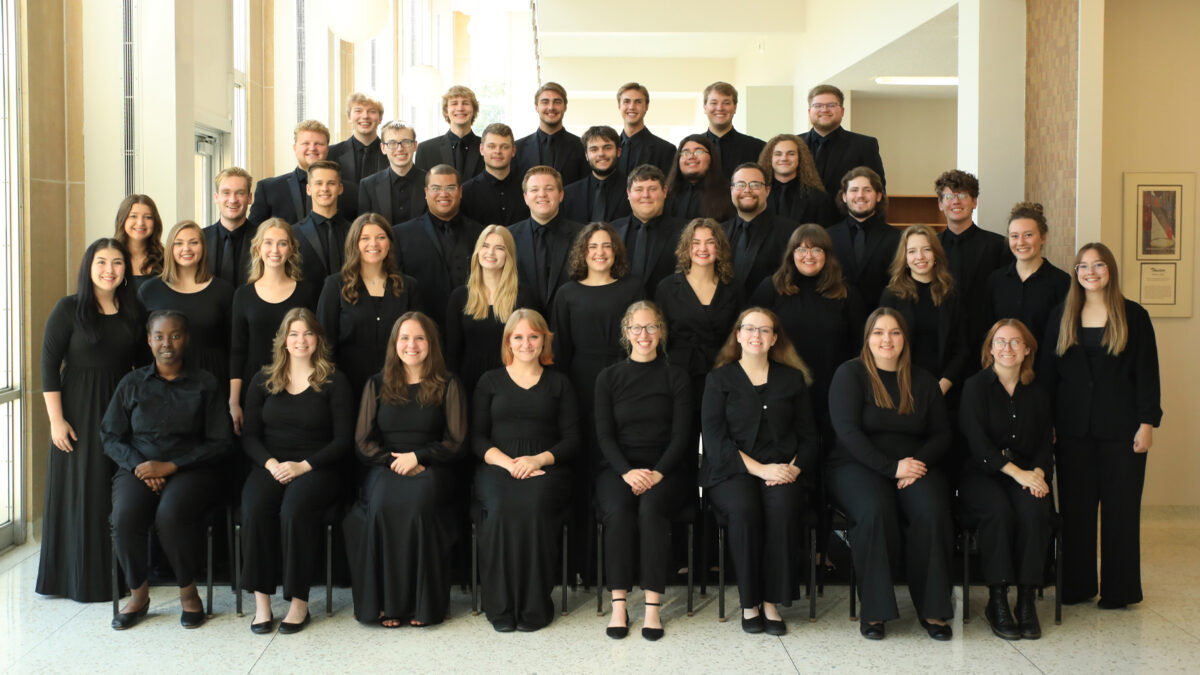 SIOUX CITY, Iowa – The Morningside Choir has been selected as a choir to perform at the South Dakota Music Educators Conference Friday, October 27 in Rapid City, South Dakota.
The choir performs at 3 p.m. as the afternoon spotlight performance prior to the Keynote Speaker, Dr. Tim Lautzenheiser's talk. The SDMEA Conference runs from October 26-28 at The Monument in Rapid City, S.D.
The Morningside Choir, the university's premier forty-five-member choral ensemble, has been acclaimed for its outstanding musical artistry since 1925. Under the direction of Dr. Ryan Person since 2018, the choir consists of undergraduate student musicians from various major areas of study and are among the university's finest leaders and scholars.