Morningside Choir to perform at prestigious ACDA National Conference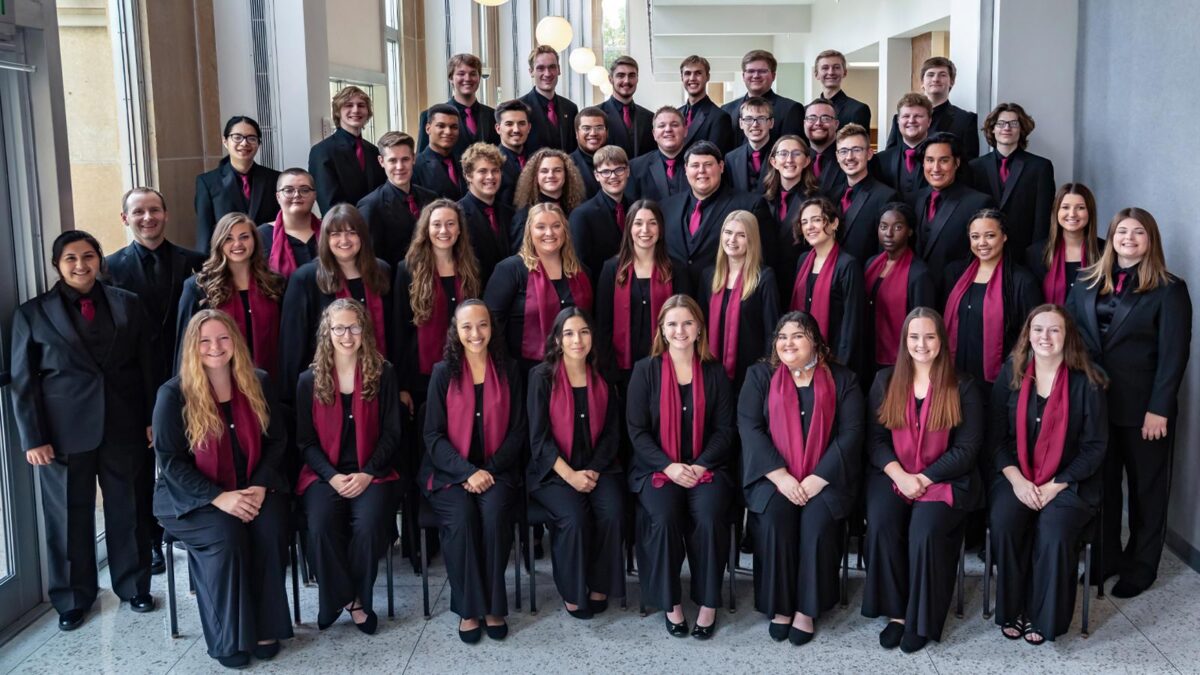 SIOUX CITY, Iowa – The Morningside Choir has been selected to participate in the American Choral Directors Association (ACDA) National Conference in Cincinnati, Ohio, in February.
Selected by recorded audition from university submissions from across the United States, the ensemble will serve as a demonstration choir for the ACDA Undergraduate Conducting Institute Masterclass to be held at 10 a.m. on Thursday, February 23, in the Cincinnati Music Hall.
"The Morningside Choir is honored to have been selected for this special honor from dozens of university applicants from universities around the United States," said Dr. Ryan Person, Director of Choral Activities and Assistant Professor of Music at Morningside. "We look forward to representing our university and the state of Iowa at this prestigious event."
As one of only thirteen universities selected to perform as a part of the conference, the choir will be conducted by four select university undergraduate conducting students, who were also chosen via recorded audition from universities across the nation. The Morningside Choir will perform two selections by contemporary composers: Cum Sancto Spiritu by Hyo-won Woo and To See the Sky by Jocelyn Hagen.
During the event, the ensemble and the student conductors will collaborate in a clinic format with four renowned American choral conductors: Felicia Barber, Associate Professor of Choral Conducting at the Yale School of Music; Joe Miller, Director of Choral Activities at the University of Cincinnati College-Conservatory of Music; Elizabeth Schauer, Director of Choral Activities at the University of Arizona; and André J. Thomas, Associate Arts of the London Symphony and Professor Emeritus at Florida State University.
The Morningside Choir is the university's premier forty-five member touring choral ensemble and will celebrate its centennial year in 2024.