Morningside adds adult gerontology acute care nurse practitioner specialty track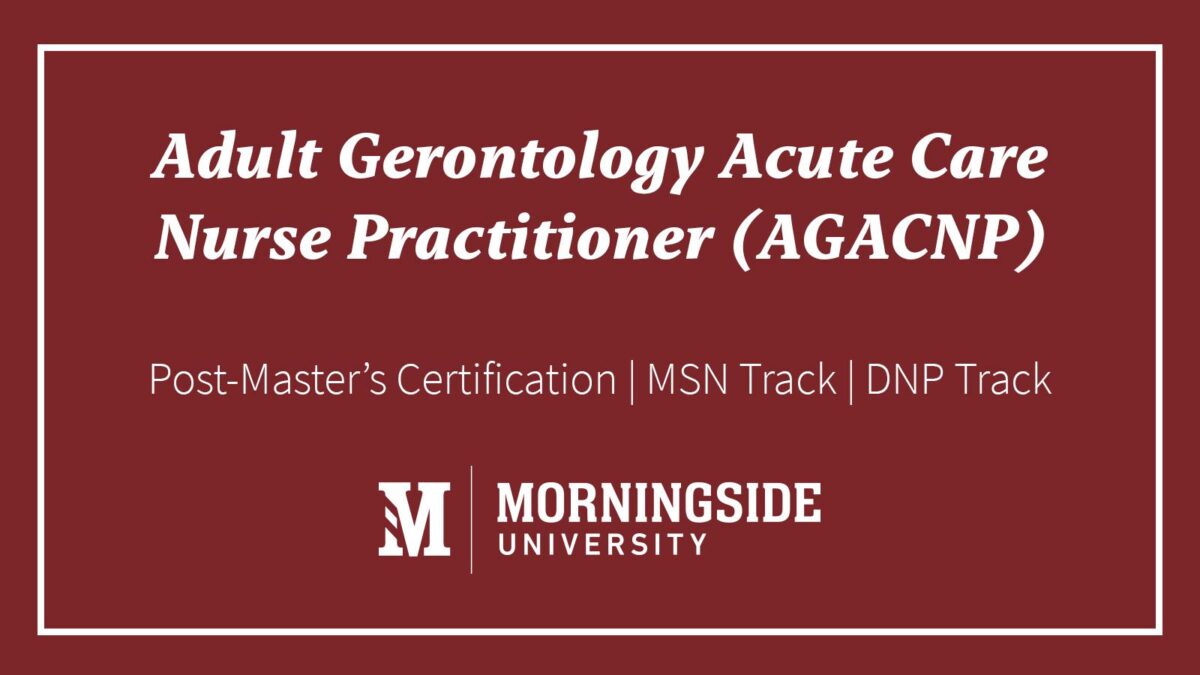 Sioux City, Iowa – In a strategic response to growing industry demand, Morningside University's faculty has approved a new addition to their curriculum: an Adult Gerontology Acute Care Nurse Practitioner (AGACNP) track. This track will be offered within its Master of Science in Nursing (MSN) options, Doctor of Nursing Practice (DNP) options, and as a standalone post-master's certification.
As the healthcare industry evolves, more states and healthcare facilities now require Family Nurse Practitioners to hold an acute care certification for hospital practice. The AGACNP addition is a direct response to these changes.
"Morningside has established itself as a regional frontrunner in offering flexible education for nursing professionals aiming to enhance their credentials through master's degree, DNP, or post-master's certification options," said Dr. Jackie Barber, Dean of the Nylen School of Nursing. "The acute care track and certification continue this trend, enabling nurses to further their education at a pace that suits their personal goals and allows them to maintain their practice."
The National Center for Health Workforce Analysis (NCHWA) projects a 16% increase in demand for critical care nurse practitioners by 2025. Local healthcare providers such as Sanford, Avera, and the University of Nebraska Medical Center have already begun requiring or are anticipating the AGACNP certification for their acute care nurse practitioners.
The new certification track will benefit not only future students but also past graduates of Morningside University's Nylen School of Nursing, many of whom are now employed in acute care hospital settings and will require this certification.
Morningside University plans to roll out the Master of Science in Nursing AGACNP track, Doctor of Nursing Practice AGACNP track, and post-master's certification by spring 2024. Interested individuals are encouraged to contact Dr. Jackie Barber for more information at barber@morningside.edu or 712-274-5297.