Morningside Accounting Major to receive ISCPA Scholarship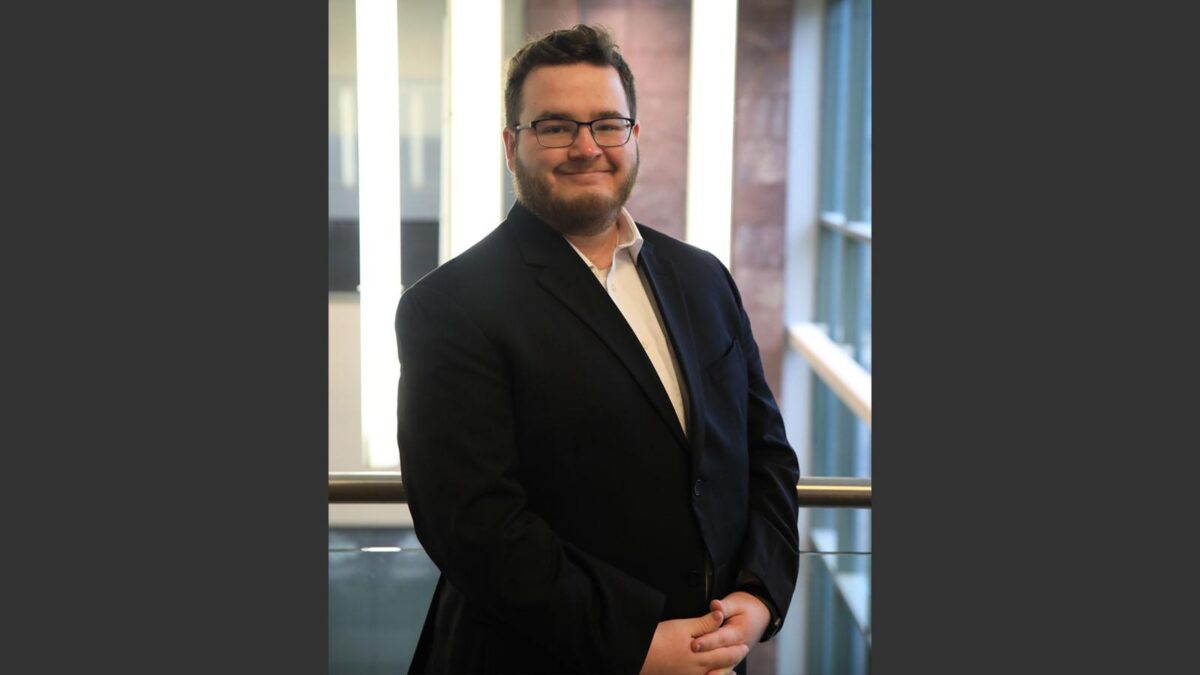 SIOUX CITY, Iowa – For the sixth time in seven years, a Morningside student has received the Iowa CPA Education Foundation Scholarship as junior accounting major Seth Nelson is the 2023 recipient.
Nelson is from Remsen, Iowa and had to meet a list of requirements from the Iowa Society of CPAs (ISCPA) and complete an application with an essay to be considered. Along with those requirements, students are required to provide a professional resume and a transcript. A faculty member also must submit a cover letter of recommendation.
"When I received the email notifying me that I had gotten the award I was ecstatic," Nelson said. "It was nice knowing that my hard work is paying off and that I need to continue working hard to achieve my goal of becoming a CPA."
Some of the requirements needed to earn the scholarship include being an Iowa resident and planning to work in Iowa following graduation, a 3.0 GPA or better, have at least 60 credit hours completed, and be a student affiliate member of the ISCPA. Accounting professor Twyla Rosenbaum assists in determining which student from Morningside is nominated for the scholarship.
"What stood out in my choice of Seth Nelson as our Morningside scholarship nominee this year is that he serves as an Executive officer with the Accounting Club, attended the Midwest Accounting & Auditing conference in Minneapolis during October, and attended the Institute of Management Accountant's national student leadership conference during October in Pittsburgh," Rosenbaum said.
Nelson is also on the bowling and esports teams at Morningside, a Residence Hall Advisor and has held an accounting internship for the past three years in Remsen.
Every college and university in Iowa is eligible to select one application per school for the scholarship. The winners and formally recognized at the ISCPA annual meeting and leadership conference in Des Moines in May. Nelson will be honored for the scholarship at this May's meeting.
"Morningside prepares students for these types of awards by informing students that these things in life are not a given, you have to work for them and take initiative," Nelson said. "You can't let things just come to you; you have to take the extra step to get there."
Nelson is the sixth Morningside student to receive this scholarship. The previous five are Joy Krei (2017), Gabrielle Roe (2019), Morgan Todd (2020), Madilyn Brown (2021), and Brenick Birks-Hoppe (2022).
"One of the reasons our students have been so successful is their level of involvement on campus and their commitment to civic engagement in the community in addition to their top academic achievements," Rosenbaum said. "Most of these students have attended a multitude of Accounting Club conferences at a local, regional, and national level, have worked numerous internships, and have served in leadership positions with Accounting Club."
As for Nelson in particular, his outstanding work in a variety of areas within the accounting program stands out most to his academic advisor.
"I have come to rely on Seth's leadership with all the extra-curricular activities that our accounting program offers. Seth is lucky to have had immediate family members along the way who have fully supported his goal to practice as a CPA in Iowa. I am proud of Seth's numerous accomplishments, including this scholarship honor!"