Dr. Albert Mosley to partake in long-standing Morningside tradition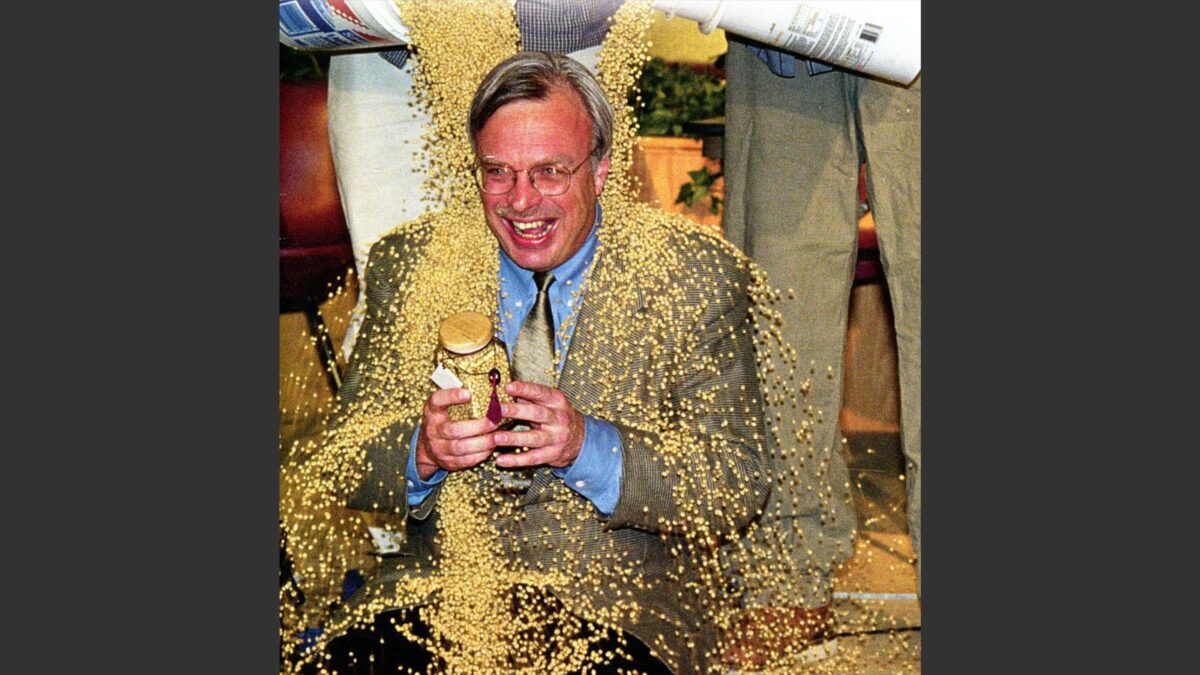 What started as an elaborate way to embarrass President Luther Freeman during a prayer in the Main Hall Chapel, what is now the second floor of Lewis Hall, over 100 years ago has turned into a long-standing honorary tradition at Morningside University, and the tradition continues Thursday afternoon.
13th President of Morningside University, Dr. Albert Mosley, will partake in the tradition as a part of his inauguration ceremony. The Bean Shower is scheduled to be a part of the student program from 1:30-2 p.m. Thursday in the Olsen Student Center.
Business Professor Maliet Spears Bean Shower in 1950.
By best accounts, the first Bean Shower took place in 1911, as students set up a "prank" on Freeman. The students responsible for the first shower weren't caught, and the next president, Alfred Craig, was the next recipient of the shower. The tradition carried on into the middle of the 20th century.
President Jerry Israel's Bean Shower in 1994.The student Bean Shower at Morningside University quickly changed from a prank to an annual honor given to a faculty member of the senior class' choice. The tradition died out during the second half of the 20th century but was brought back by President Jerry Israel in 1994. Student Aaron Lukken dumped the beans over President Israel that year.
The last Bean Shower was 23 years ago, as the newly appointed President John Reynders was showered during his inauguration.
This year's Bean Shower, along with most other inauguration events, are open to the public. To view a full schedule of events Wednesday and Thursday, go to morningside.edu/inauguration.