Dimmitt Fellow to host Embodied Faith event February 26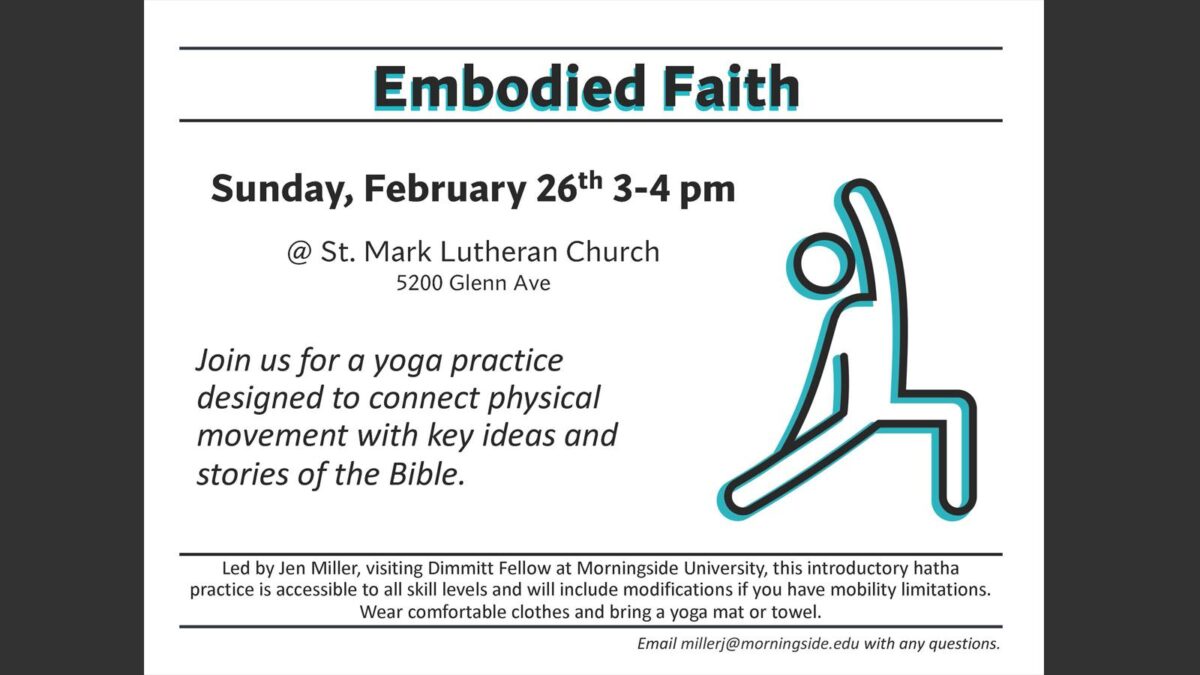 SIOUX CITY, Iowa – Jennifer Miller, the 2023 Dimmitt Fellow at Morningside University, is hosting an Embodied Faith event at St. Mark Lutheran Church in Sioux City Sunday, February 26.
Miller is leading a yoga practice designed to connect physical movement with key ideas and stories of the Bible. It is an introductory hatha practice that is accessible to all skill levels, and includes modifications if you have mobility limitations.
Individuals planning on attending are asked to wear comfortable clothes and bring a yoga mat or towel to the event. The Embodied Faith event runs from 3-4 p.m. at St. Mark Lutheran Church (5200 Glenn Avenue).