LEAVE YOUR LEGACY
SUPPORT THE FUTURE OF MORNINGSIDE
Growing the endowment means more opportunities for scholarships, applied learning opportunities, research fellowships, programs, professorships, and department chairs that enhance Morningside's mission and vision. When you establish an endowment fund, you create a permanent legacy of support for Morningside.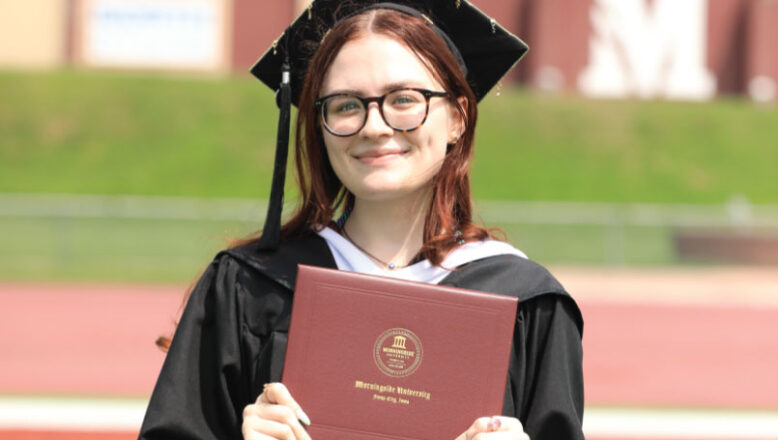 ENDOW YOUR ANNUAL GIFT
Creating an endowed scholarship is one way to leave a legacy. Selecting this option allows your gift to live on in perpetuity. The minimum amount required to establish an endowed scholarship is $25,000. Once the scholarship is fully funded, it will be invested for a full fiscal year before distribution begins. The distribution amount is determined by the Morningside University Board of Directors.
Endowed scholarships may be funded with cash, securities, estate gifts, trusts, annuities, or other assets. Endowed scholarships can be named in honor or memory of a loved one. It can also be established to support a Morningside program or department.
Morningside manages your endowment. Each year, a fixed amount (as outlined in the endowment spending policy) is drawn down to spend, with the remainder reinvested. Your endowment will support Morningside's mission, to the level of your annual gift, in perpetuity. It is the gift that gives forever.
Endowing your annual gift could be one of the most lasting and impactful decisions you make in your lifetime.
Example:
Each year, John and Sue give a gift of $1,000 to Morningside. By creating a $20,000 endowment, their annual donation will become a "forever gift". Each year, a small percentage of the endowment (equaling their annual gift) will be spent. The rest will be reinvested, allowing John and Sue's $1,000 donation to continue in perpetuity.
Establishing an endowed named scholarship is one way to make a lasting legacy in the life of Morningside University's future and students. The minimum amount required to establish an endowed scholarship is $25,000. Once this fund has been established, additional gifts may be contributed by anyone at any time.
For more information and assistance in establishing an endowed scholarship at Morningside University, please contact the Institutional Advancement Office at 712-274-5408.
Contact Us
Questions? We'd love to help. Contact us today. Get in touch with our Institutional Advancement team today!