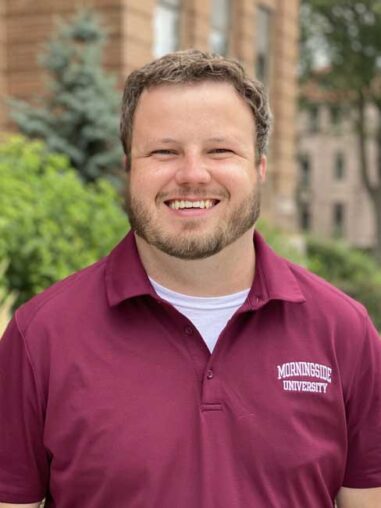 Ryan Tellinghuisen
Admissions Counselor
Admissions
Lewis Hall (LH) 106
Education: Bachelor of Arts: Mass Communications, Morningside University 2012
Recruitment Area: I work with high school seniors from east central Nebraska and the states of Alaska, Idaho, Montana, Oregon, and Washington.
What I like about my job: I really enjoy working with prospective students who are looking to take that next step in their lives. As a former student, I look forward to passing my love for Morningside onto others!
What I look for in a student: Someone who is looking for that personal one-on-one college experience. If a high school senior is interested in a particular field of study, I look forward to guiding them in the right direction.
Hobbies: I really enjoy being family and friends! I also like watching sports, going to movies, concerts, and spontaneous road trips.
Favorite quote: "A little bit goes a long way."- My mom