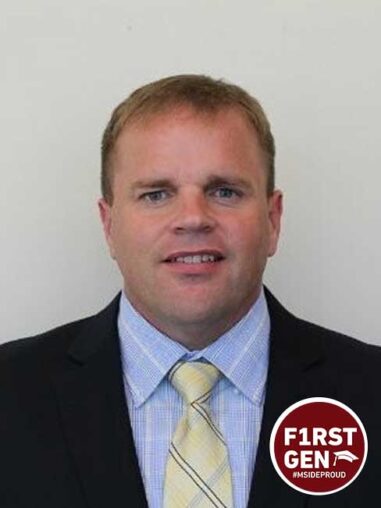 Mark Lumsden
VP of Information Technology & Chief Information Officer
Information Services
Roadman Hall (RH)
Mark Lumsden has more than 25 years of technology leadership experience. As Morningside's Vice President of Information Technology and Chief Information Officer, he has a wealth of knowledge and experience from working in higher education technology that is an important asset to Morningside as we address the technology needs of our students, faculty, and staff.
Prior to Morningside, Lumsden served as CIO at Briar Cliff University, the Florida Institute of Technology, and Buena Vista University. He worked as an operations manager at Iowa Communications Network, a project manager for the State of Iowa; and was CIO for the City of West Des Moines. Lumsden has also been recognized for his work presenting on learning and has extensive experience building collaborative working environments and implementing continuous improvement strategies.
Lumsden earned an Associate of Applied Science degree in telecommunications from Iowa Central Community College, a bachelor's degree in business administration from Buena Vista University, and a Master of Business Administration from Drake University.