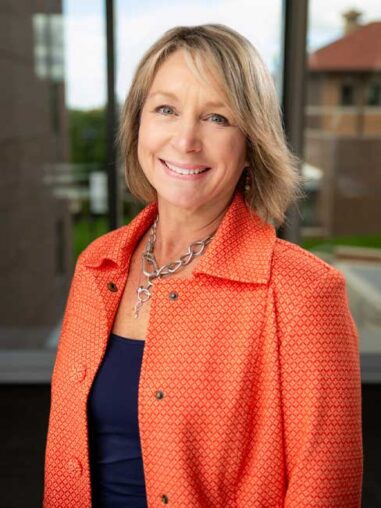 Marilyn Eastman
Professor
Accounting and Business
Robert M. Lincoln Center (LC) 110
Associate professor of business administration
Dr. Eastman began her marketing career working on the Crisco and Folgers foodservice brands for Procter & Gamble in Cincinnati, Ohio. During her time at P&G, she worked in both brand management and marketing research including working in new brand development and global initiatives in the stomach remedy category, and on the Pepto Bismol brand. She received the Olin Women's Fellowship from Washington University in St. Louis and graduated with honors with her Master of Business Administration. She completed her doctorate in adult and higher education at the University of South Dakota. Her dissertation topic explored the use of Twitter as a pedagogical tool in higher education. Her research interests include the use of social media to improve student engagement, learning and instructor evaluations. Her recent co-authored paper, "Values-Based Business Education: Transforming the Individual and the Institution," won best paper award at the 2015 Clute Institute International Business and Education Conference. She was recently named a finalist for the 2016 Access Capon Innovative Teaching Competition at the Association of Marketing Educators Conference.
Her teaching experience includes marketing, marketing research, marketing management, global management, global society, organizational behavior, and retail marketing among others. She is a Certified Professional Marketer. She led the Enactus student team at her prior institution to eleven consecutive years of national rankings including a top 16 finish in 2009. She has been a successful grant writer, garnering significant grants to encourage environmental sustainability and entrepreneurship. She has led student groups to China and to yearly national competitions.
Research
Burian, P., Eastman, M et. al. (2015) Values-Based Business Education: Transforming the Individual and the Institution". Conference proceedings, International Business Conference. San Juan, Puerto Rico.
Eastman, M. (2014) Student Competitions as Teaching Tools.  Presentation at Marketing Management Association Fall Meeting. San Antonio, Texas