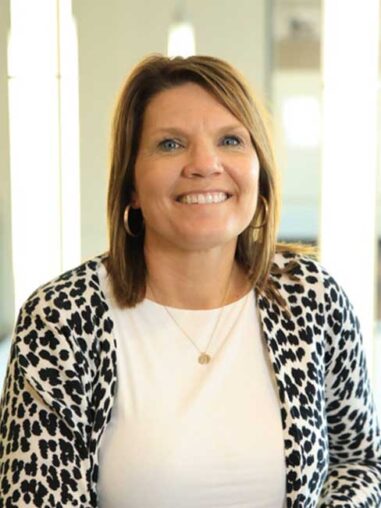 Deanne McKenna
Adjunct Faculty
Applied Agriculture & Food Studies
Dee McKenna serves as adjunct faculty and oversees the Morningside Garden to Table Experience.
She received a B.S. in Agricultural Education from Iowa State University, 1997; an M.S. in Agricultural Education from Texas A&M in 2001.
Prior to coming to Morningside College, McKenna worked for the Nutrients for Life Foundation in Washington, DC where she managed an FFA grant program, collaborated on plant nutrient curriculum, trained teachers and wrote a weekly garden blog. McKenna also served as the Junior Master Gardener Texas Implementation Coordinator. While in Texas she received her Master Gardener certificate in 1999 and has served as a Master Gardener in Sedgwick County, Kansas and Woodbury County, Iowa. She has been an integral developer of multiple elementary school gardens.
McKenna grew up on a diversified crop and livestock farm in Knoxville, Iowa. Her family now resides on a small farm east of Sioux City where they have a herd of Simmental cows. She is on the advisory board of the Lawton-Bronson FFA chapter, superintendent of the Woodbury County Fair 4-H and FFA bonus auction, Woodbury County Master Gardener, and leader of the Bronson Rustler 4-H club.