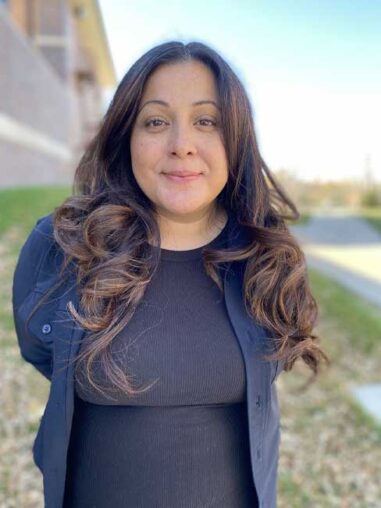 Ceydy Arriola
Admissions Counselor
Admissions
Lewis Hall (LH)
Hometown: South Sioux City, NE
Education: Bachelors of Multidisciplinary Studies: Business Administration, Minor- Sociology // University of Nebraska Omaha
Recruitment area: I work with high school seniors from southern & western Nebraska in addition to students from South Sioux City, NE, Denison, IA, Storm Lake, IA and the Nicholas Academic Centers in Santa Ana, CA.
What I like about my job: I enjoy connecting with students and providing them with a wide variety of resources so they can pursue their dreams as they start a new and exciting chapter in their lives. Deciding on the right university can be very scary for most students and knowing I can help ease their transition is very gratifying as an admission counselor.
What I look for in a student: I like to look for students who are ready to ask questions and are eager to learn about what opportunities are out there for them. Choosing to attend a college can be very overwhelming for students however by keeping well informed students can be confident in the decision that they are making. Morningside University is outstanding in the continued support they provide to students. It is a great university for opportunities.
Hobbies: I enjoy spending time with my family watching movies, traveling, kayaking, tubing, and going to my kid's soccer games. When I am not with my family, I like to take long walks or read a good book.
Favorite quote: The future belongs to those who believe in the beauty of their dreams." -Eleanor Roosevelt